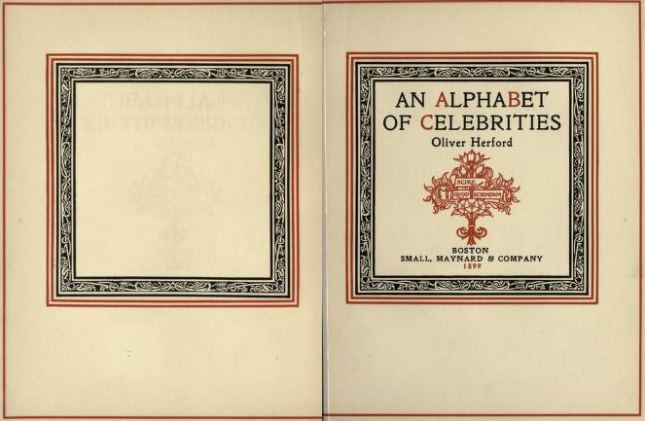 An Alphabet of Celebrities was written and illustrated in 1899 by Oliver Herford, an American humorist. It is almost forgotten today, but it contains a wealth of names and characters worth exploring.
There are about 83 names or characters mentioned in it, each with a caricature drawing interacting dramatically with other notable personas. These include actors and writers from the period, as well as figures from politics, literature, history, and many other cultural avenues. Many are alive in 1899 and are known personally to Herford. Others are recently deceased, historical, biblical, mythological, or purely fictional. Every figure mentioned is worthy of academic discussion of their importance in culture, literature, and theatre.
The entire book is embedded at the linked image below.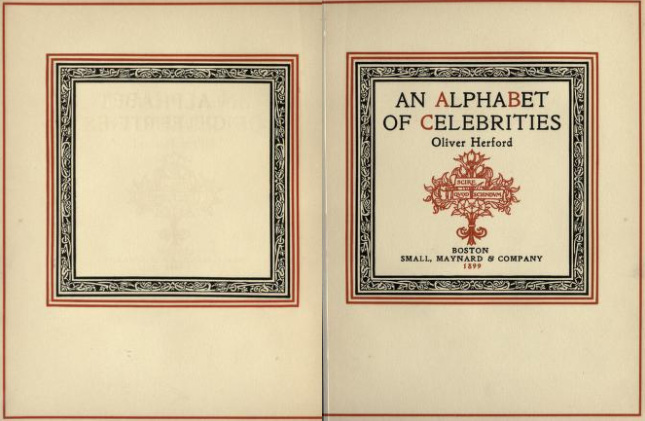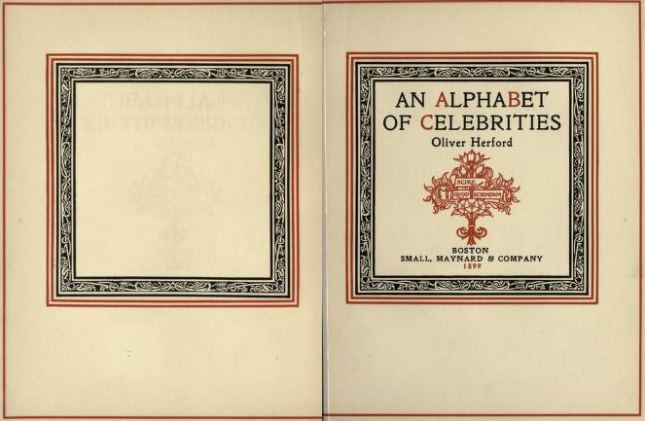 For convenience, a PDF version is also available here.
Suggested exercises:
List every character mentioned in this book.
With an understanding of when the book was published, deduce the full name, occupation, and identity of each character.
Explain what Herford's relationship might have been with each. Is this a prominent literary character to him, or might he have personally known this individual?
Choose one, two, or three of the characters. Write a short paper that examines their place in culture, literature, and entertainment from the beginning of their celebrity status through the present.