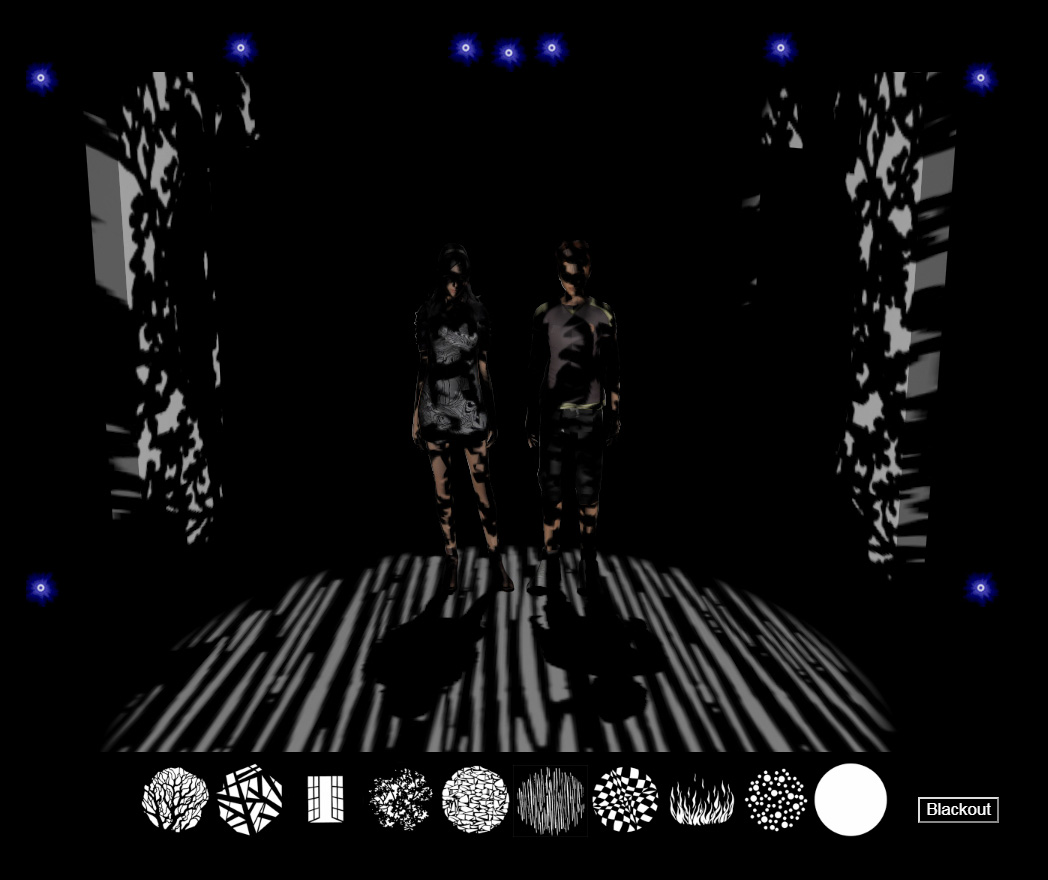 Demonstrating theatrical lighting in an educational environment takes a lot of setup.  I have some standard lectures where I take my entire class down to one of our theatres and spend the class powering different instruments on and off while change their colors and experimenting with gobos and direction.
That sort of hands-on learning is essential, but sometimes you need to be able to talk about lighting design concepts without the labor of setting up a lab environment.  Sometimes you can't spare an entire class period.
Even more, students need to be able to do some experimentation on their own.    Most of them cannot just walk into the stage-right wing of the theatre, hot-patch an instrument or two, and just play.
About fifteen years ago, I built a set of online virtual light labs.  They have served lots of people really well over the years, but they were limited.  They were built for the internet of 2004.        I have been going through each of those labs, one at a time, and updating them to contemporary usefulness.
The full set of labs are available below, as well on this site:  http://scenicandlighting.com/academic/light-labs-and-more/ .