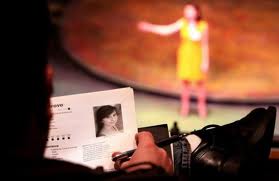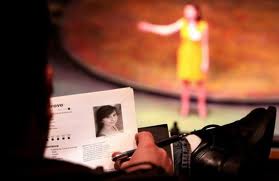 Too often those who are considering going into the theatre don't understand the business in which they are interested. There are some common mistakes that those who are of high school and college age make. These including limiting their geographic scope for employment, limiting the types of jobs they might do in the theatre, and underestimating what it will take to thrive in this art form. Her are five facts you'll need to understand in order to survive and ultimately create a career in the theatre.
One- Training is Needed
You must get training and a lot of it in whatever you want to do. You may have talent, but that only goes so far. The way in which professionals in the theatre succeed is by developing skills, knowledge and technique. All of that involves work, and a lot of it. Most professionals continue to train in some manner throughout their career.
Two- Travel is Required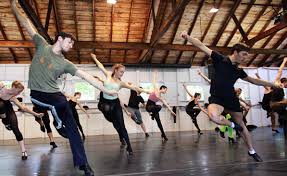 If you want to be on Broadway or work in NYC, that's great. But chances are you are going to have to travel to get work. Most people in the theatre do so, working at regional, summer, and non-resident stock companies. National and regional tours, short runs of plays or musicals, and other types of theatre-related work may take you away from home. If they do, you're lucky because you're working!
Three- Theatre Jobs Beget Theatre Jobs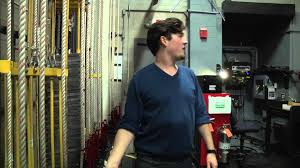 You're better off working in some area of the theatre that may not be your primary focus than taking a job in another realm. As an example, if you're an actor who can land a teaching, PR, or other type of theatre job that's better than working in a service or retail position. (That is, unless it's connected to the theatre or entertainment.)
If you can work in the theatre rather than in another type of business, you'll meet directors, producers, actors, designers, stage managers, and more. Do good work, connect with people on a genuine level, and you could get other opportunities.
Four- Overnight Success is a Myth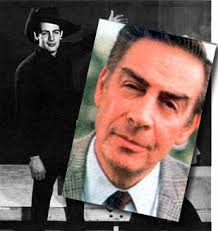 There is no such thing as an overnight success. Some people may enjoy success sooner than others, but it takes time to get to where you can make money in a fairly consistent manner or to make the amount of cash that will allow you to relax a bit. Most people in the theatre work their way through the ranks, doing a solid job, being dependable, and helping to create an environment that supports good work. They develop a solid reputation and people want to hire them. Such organic career growth has to be nurtured over time.
Five- It's a Business
Finally, yes, the theatre is an art form, but it is a business too. It's important to realize that, as people are making hiring decision based on what you will do for their business. Be dependable, versatile, and professional and work towards being the best you can be in your area(s), and you'll develop a career in the theatre.
Time for Work
So, get to work! Study, take classes, and do your work and embrace the pursuit of mastery of your field. In doing so, you will always be challenging yourself, growing, and creating a reputation for being a serious theatre professional.