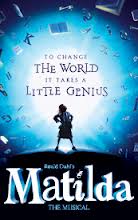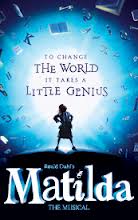 The Magic of Matilda
Matilda is a magical musical, mesmerizing imaginative young minds. If you are an educator who has read the original book by Roald Dahl, or seen the 1996 movie directed by Danny DeVito starring the young and talented Mara Wilson, you know the value of a story like this one. But how can you incorporate it into your teaching curriculum?
Making Reading FUNdamental!
Read the book! Depending on the age, you may want to have story-time with young ones, and break up the story into sections (appropriate to how long they can sit, how much information they can take, etc.) If dealing with an older group, you may read aloud together, stop and discuss each section, or let them go home and read it as homework and be ready for discussion the following day. Again, it ultimately depends on the reading and basic cognitive and critical thinking levels of your students.
Splitting the book into sections not only helps the students register the occurrences, but gives you a chance to focus on individual pieces of the story, and help them discover the "arc" of the piece, which is so helpful when incorporating the performing and dramatic arts into your classroom curriculum. Help them see how each part of the story builds to the climax of the piece, or "the big moment before the story resolves." This is essentially a beginning lesson to structure and progression of a story– your children are already being introduced to a basic component of script analysis and they do not even know it!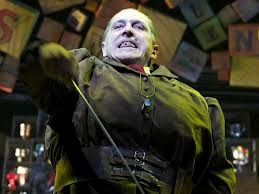 A wonderful way of teaching is to always involve multiple sensory sources. Break it up into the following: audio, visual, oral, and physical. Letting students read, hear, and discuss the story engages and opens up these senses, helping them become more receptive to understanding and analyzing the story. Then what about the "physical" component? Each student may have a different "niche" already!
Everyone does not have to physicalize the story. They can play to their strength. Students may prefer drawing, acting, singing, dancing, writing, creating a game, etc. Have the students express their understanding for the story in any number of ways. For those who want to do so being able to physicalize the story will also aid in their understanding.
Flipping Fantasy Fiction to Following the Film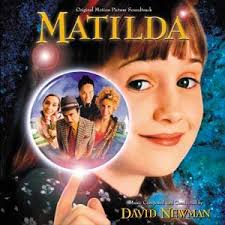 Once they understand the book, watch the film! Many schools require parental permission slips to be signed and returned first, so make sure you understand and follow the rules with that! Next, compare and contrast the story and the book. This will broaden their understanding of each story more, and may even help them notice things in the books they had not realized until they "saw it before their eyes" later!
So that your students are not mindlessly sitting in front of a television screen spacing out during a film, it may be helpful to have a worksheet that has questions about the video on it. This will help them pay attention. Word the questions in a way that does not allow them to simply "regurgitate" information. This is a method you may use with slightly older students, as splitting a younger learner's attention may cause him or her to lose awareness and focus.
"Revolting Children" to "Miracle"
Matilda: The Musical has been hailed as the best British musical since Billie Elliot, receiving outstanding reviews. Bring your group of students to a Broadway experience they will never forget. Whether your students have been to many live shows or it is their first one, it is likely to be one of the most special educational opportunities they will ever enjoy.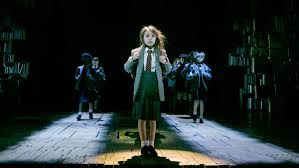 Before their eyes, they will watch this amazing story about a girl whose ideals are so much different from her parents' and even the headmaster of her school. But, with self-perseverance and by building confidence amongst friends and strength in numbers, there is magic. With magic, there are miracles and happier endings. Bring your classroom curriculum to life with this inspiring show. It may just shape your own students' perseverance and confidence. Help them learn how to love learning through this Broadway experience, and bringing that miracle to their own lives.
Featured Contributor: Anna Smith
Anna is a graduate of Plymouth State University with a Theatre Arts degree concentrating in Acting & Dramatic Writing. She is currently a teacher at the Bedford Youth Performing Company (BYPC) a non-profit 501c small business company. At BYPC, she currently teaches acting classes, film makers classes, directs spring shows, directs summer camp shows, and participates actively in the "Circle of Giving" program. Circle of Giving is the community outreach service provided by BYPC that helps bring theatre, music and dance to children (and elderly) who may not otherwise have the opportunity.