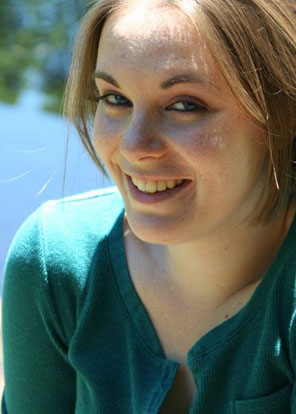 Kevin, here are the people (including myself and Tomer) that are interested in contributing to the sites.  I have put some notes here describing my own take on each.   They could each turn out to be a little different than my predictions, of course, but I consider each of these to be reliable, good people.
What I do not know is how much time each has, or how much editing might be needed for each.
I think we will find that a few of these will turn into regular contributors, and the others will be occasional.
We will need an editor for this system.  We will wade into this carefully.  Ideally, one of these might end up being the editor.   Three of these live in NYC, if that is helpful to you.
Tell each writer that we would like X contributions from them, each month, due on specific dates for specific websites and categories.
We might start out saying we only want two or three to start with.
Work out how they will be paid.  Per article, assuming a specific length range perhaps?
See how each one does, then modify their niche a bit as needed.
Once we have content received from each, we can see how we might like to expand certain writers' roles if possible.
Jessie Chapman


Jessiemchapman@gmail
 Spoke to her in person on Dec. 30.  She is currently in Boston, finishing up an MFA in Arts Administration.

Possibly good at:

BroadwayEducators Articles
Articles on BroadwayIQ

Alex Fischbein


fischofalltrades@gmail.com
 Subscription Manager at Hartford Stage.  She teaches and stage manages at New Britain Youth Theater as well.    Stage Management & Arts Administration background.

Possibly good at:

Articles on BroadwayIQ
BroadwayEducators Articles

Jill Hibbard


jshibbard80@yahoo.com
 Set Designer and Scenic Artist.    Currently in the MFA program at University of Nebraska.   Veteran professional.

Possibly good at:

Matt Kizer


mkizer@plymouth.edu
 Webmaster.   Sporadic contribution of articles.

Brady Lynch


BradyLynch00@gmail.com
 Actor, Singer. Disney Cruise Lines.  In NYC worked as a Production Asst. for Dr. Zhivago last spring.  Currently an Exec. Asst. with Assembly Media Arts + Sciences.
Lives in NYC.

Possibly good at:

Buzz Stream
Articles on BroadwayIQ
Show listings on ATI (if she has time).

Liz Nelson


elizannenelson@gmail.com
 Liz has been doing marketing for Theatre at Malmouth in Baltimore.

Interested in researching shows and building the listings for ATI.
She did this sort of work for Theatre at Malmouth.

Tomer Oz


web@allticketsinc.com
 How much is Tomer currently authoring?    Is he doing all of the show-listings and all of the data-entry elsewhere?  Should we let him delegate work to some of these others?

Rachel Pantazis


Rachel.pantazis@gmail.com
Wrote three articles that are currently on BWE.

Possibly good at:

Buzz Stream
Articles on BroadwayIQ
Possibly show listings on ATI

Sam St. Jean


samst.jean@gmail.com
 Recent PSU grad.  Very social and intelligent.  I think he would be great at generating Quizzes, Trivia, and Features.   He might also be very good at show listings.
Moving to NYC Jan 3, 2016.

Possibly good at:

Quizzes for social media on ATI
Trivia on ATI
Features on BroadwayIQ
Possibly show listings on ATI

Anna Smith


astewartwriting@gmail.com
 Has written about a dozen items for BWE.  She is living in Astoria right now.    She is familiar with ATI.
Lives in NYC.

Possibly good at:

Buzz Stream Articles
BroadwayEducators Articles
BroadwayIQ Articles
Show Listings on ATI

Julie-Anne Whitney


Julieannewhitney@gmail.com

Theatre Department Administrator at Boston College and Assistant Front of House Manager at Lyric Stage Company.
Harry Hay's America (blog post for Lyric Stage Co. of Boston)

Possibly good at:

BroadwayIQ Articles
Some Buzz Stream
BroadwayEducators Articles