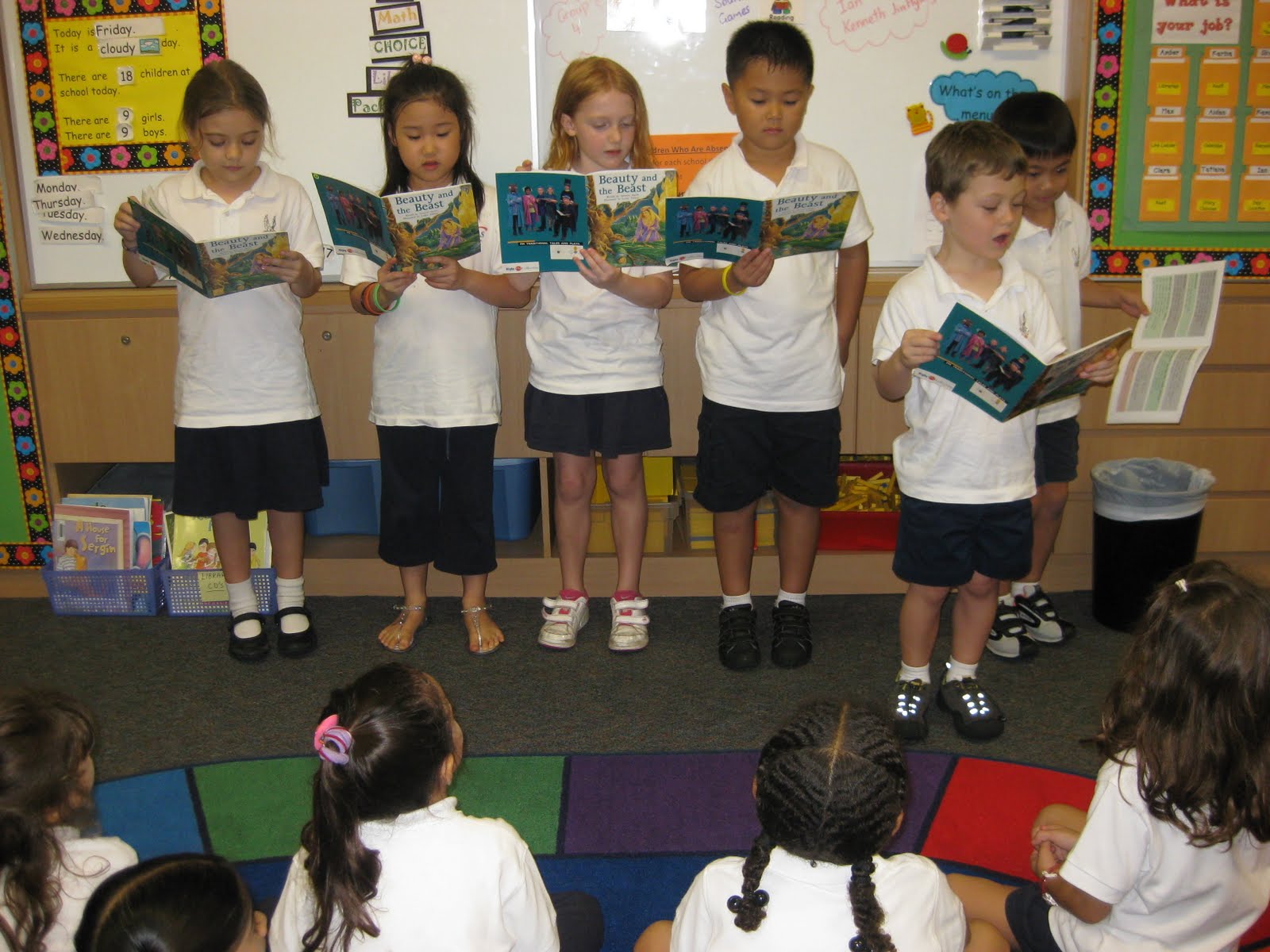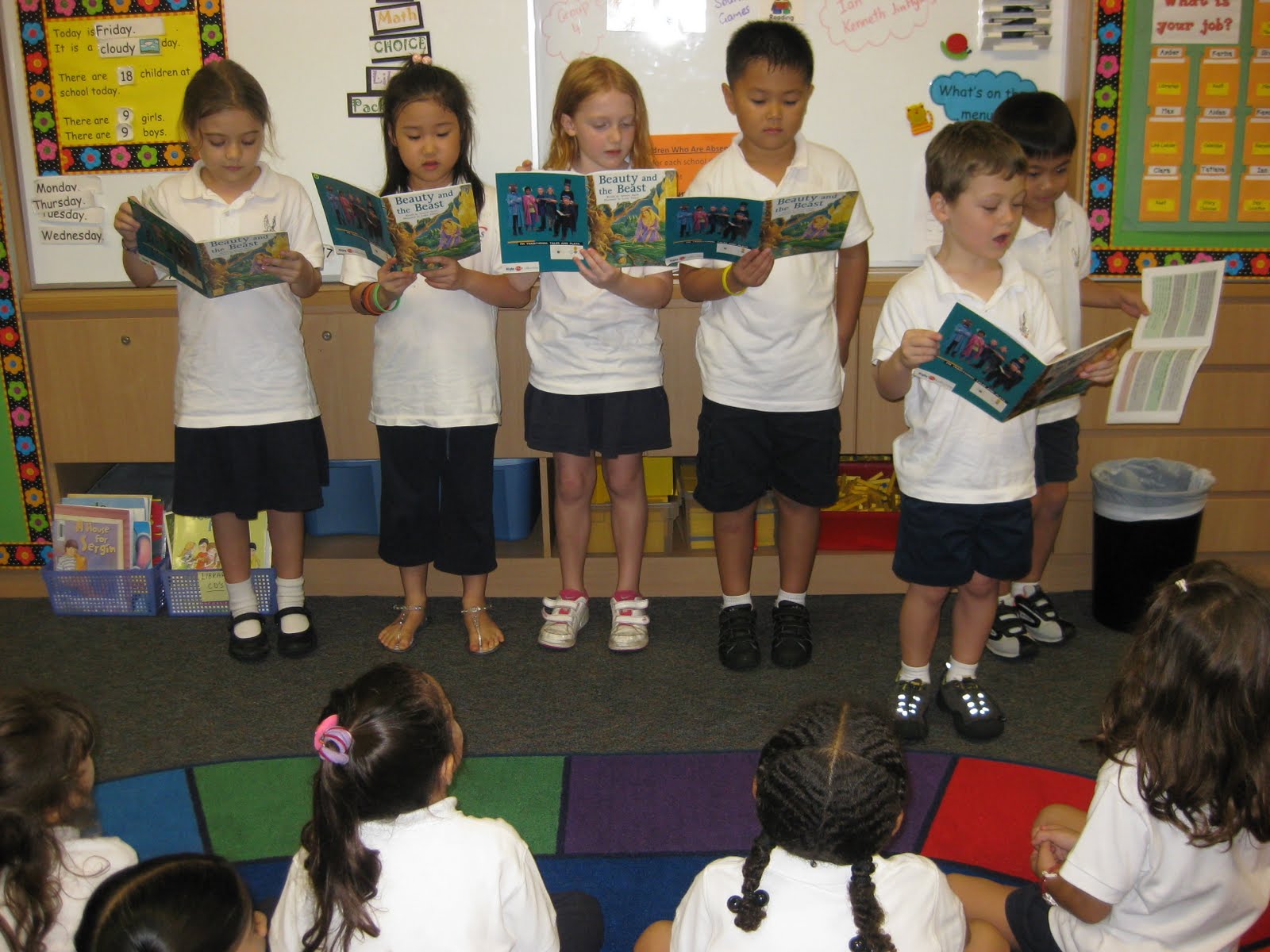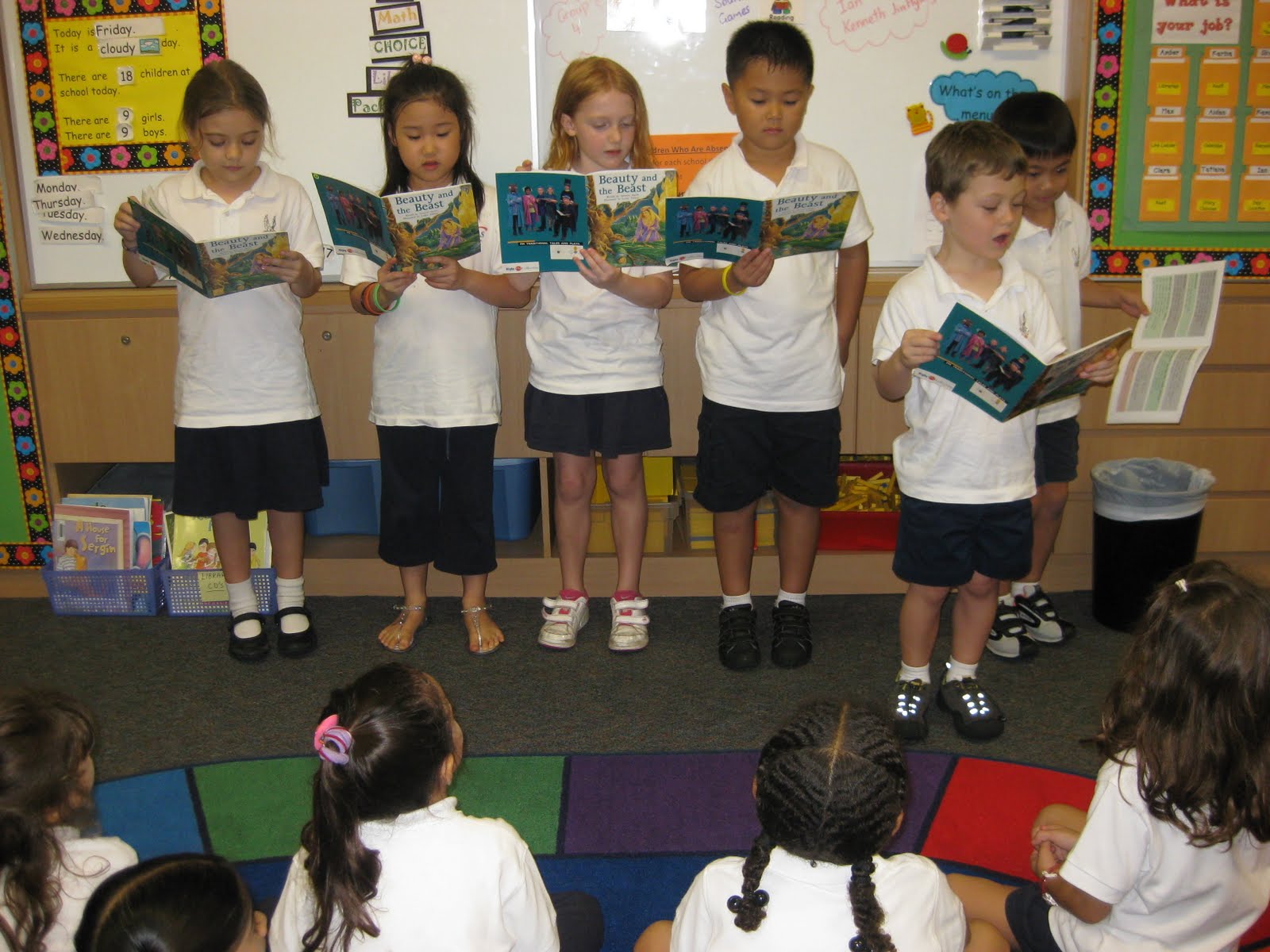 What It Is
Reader's Theatre is a fun approach for developing reading confidence in children. It engages kids to engage in oral reading by reading characters in scripts that has been developed from a short story or novel. It is not necessary for students to memorize their roles; they only need to read the script a few times, which helps develop their reading fluency skills. It also encourages students to read out loud with expression, giving them a better understanding of the power of both the written and spoken word.
How to Use Reader's Theatre in the Classroom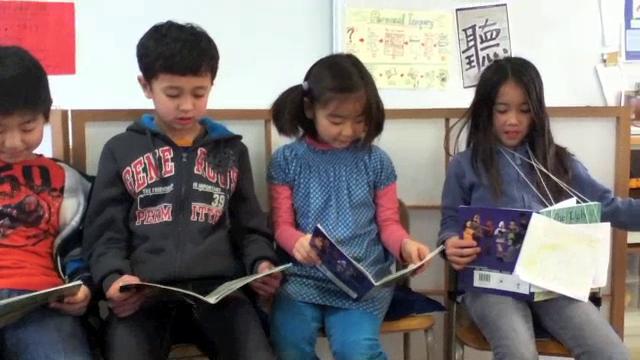 Choose a story that can be split up into parts. Assign reading parts to each student. You may have students read character parts and descriptive passages or you may decide to adapt the story into a script that focuses mainly on dialogue. Ask them to practice reading their scripts out loud. When they are comfortable, have the class read their assigned characters to an audience. For students of differing reading levels and students with learning disabilities, teachers may opt to use easier scripts with fewer difficult words. You may also write the script or the child's role in a larger font. Supply Braille scripts if necessary. Give the class their roles ahead of time. Encourage them to rehearse at home with their parents, and also have them read their lines together in class. If you are working with advanced readers and/or writers, you may want to allow them to write sections of the script.
Reader's Theatre can work across the curriculum: for Language Arts, as a teaching tool for mathematical word problems, to teach history lessons, or to enforce positive health habits, safety, and social skills. You can find specific lesson examples at www.readingrockets.org.
Reader's Theatre Basic Lesson Plan
Working together on their parts.

Issue and introduce script to the class and have them make predictions about the story and the characters. Have them follow along as you read the script orally, demonstrating proper intonation and volume as well as different voice inflections for various characters. Afterwards, discuss the story and ask for feedback.

Build a list of vocabulary words found in the script. Write the words on the board and make references to the list while reading.
Divide the class into partners. Assign a certain number of pages to be read. Students should take turns reading every other entry in the script so that the entire class reads equal amount of material. If they finish early, have them swap entries. To avoid assigning the major parts to stronger readers (and vice versa), do not assign specific roles at this point in the process.
Walk around the classroom and assist. Be sure to demonstrate confident reading with expression. At the end of class, do a group read-through of the script, giving every student a chance to read one entry of the script. You may also opt to assign roles and have the students read only a section of the script.
Depending on the length of the script, after the group read-through, students may work in groups of three to five with specific assigned roles. The entire class should be reading equal parts of the script. Therefore, those children with minimal lines can play more than one character and read the same amount of text as children reading major characters.
As a final project, give the students an opportunity to perform for their own class. You can even convert the classroom into a theatre and invite other classes and parents to observe.
Basic Skills
Readers Theatre is a great way to build reading skills, to discover new information one might not recognize when reading silently and to generate classroom discussion. It's an active process that brings the written word to life.