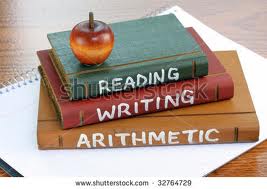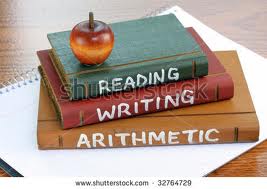 It is more than just the three R's of "reading, 'riting, and 'rithmatic" in this day and age, as the arts are taking on a whole new importance in the cognitive process and social development of children, adolescence, teenagers, and even young adults. If you are an educator looking to develop a more stimulating and exciting curriculum for your students, you are reading the right page. Here are some ideas, tips, tricks and techniques to building an ideal curriculum for your classroom!
Primary Education
Whether you are an experienced educator looking to incorporate the arts in your classroom program, or you are totally new, this could be daunting. The arts are so much fun and incredibly stimulating for children, that one can be afraid of losing control of the classroom. How do you establish an organized way of having a blast and learning?
More responsibility, more receptive to learning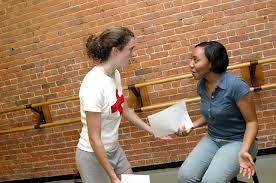 Students want to feel important and needed. You can either give each student a job, or allow them to rotate jobs to help with this. And remember, if a student pouts about their job, you can tell them, "you get what you get, and you don't get upset." If you are using hand puppets, props, costumes or drawing tools, choose one student pass out certain items and another student collect them. If you are playing a musical game such as freeze dance, if a student does not want to dance, they can operate the play/pause button for the game that day. Let your students feel and know they are each important, and that all of them working together is what will help the class run.
Work together in the classroom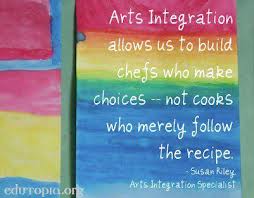 The idea of having children work together is one of the best things a child can get from his/her arts integrated classroom education. Doing ensemble pieces could help with this. But what if your school or organization is limited on scripts, or cannot afford them? In your teaching, you most likely urge the students to be creative and think outside the box– and you should practice what you preach!
Books to Broadway! (Well, almost)
One way to get a play started is for you, the teacher, to grab a children's book and create a script! It could be as simple as acquiring a book of fairy tales, writing down the character's dialogue, and creating the rest of the story as a narrator role, or create multiple narrators. Choose a story they may know for the first one to get them comfortable, then find stories they might not necessarily know.
There are even books that contain Shakespeare's plays rewritten for children. If you are not able to afford a book like that, become familiar with the plays yourself and recreate them to tell the students as a fun and energetic story! It is a wonderful moment in teaching when you can get children of any age who think Shakespeare is boring and hard to understand, to at least enjoy the way you tell his stories to them!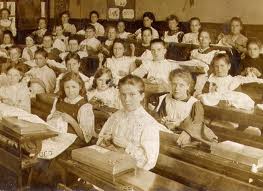 If you are really ambitious, you could associate certain stories with certain activities or method-games. If a fairy tale book contains the story of Narcissus, you can give them a small lesson on Greek theatre. Make your lessons even sound like stories! Tell them about the big performing spaces and the masks– allow the students to draw, paint or color their owns large masks and tell the story by using large movements and clear, well-projected voices. Try to do pieces from other cultures– if there is an Indian fairy tale then try to do a segment on Kathakali theatre, by collecting brightly colored costumes and doing face paint, and helping them perform in a way that is dance-like; some might be shy moving, while others give every ounce they have into the movement! Doing a German fairy tale? Perhaps try connecting one of Uta Hagen's methods, such as "three entrances." In this game, a student must enter the room, but each time they are coming from a different place. Normally students do three different places, but you could get by with just one and tweak it to show how it changes, often by telling the student to choose a different tactic or choice, "how else might you do this?" Students will learn more about the life of the character and intention this way.
Imagination is key
No books? No problem. Children possess wonderful imaginations. Help them write a play! Show and tell them how a play works (the dramatic structure), but of course in a way that they understand, which might just be, "there is a beginning or introduction where we find out what is happening, the middle is where we find out what the problem is, then the end is the result and where we learn the lesson of the story." Let them create the characters they want to play, then take turns building a story based off of those characters. Then, create a script! Depending on their age and where they are developmentally, they may need help reading or reciting, and that is okay! Plus, parents love seeing their child work together with others, dictate his/her ideas, and have their ideas written down and put to action!
Learning in every "sense" of the word
Big tip! In the classroom, students learn different ways! Just like some adults follow directions by reading them while others need to physically find places– Kids are the same! They learn in different ways. A good way to split it up: Audio, visual, oral, and physical. Allow them to hear things, see or read things, speak and explain, and physically act it out. If you are able to engage all the senses in one lesson, they are more likely to remember the lesson or adapt if it comes up later!
The bottom line
Musical theatre, acting, dance– whatever you can use in the classroom, the bottom line is this: early childhood education is so important because this is their first formal learning experience. What you bring to them will help shape their work ethic, interest in school, interest in learning, and of course their interest in the arts. Be passionate about teaching. We are in a time where it is not only acceptable but also useful to use the arts in education. Incorporating these methods in the classroom helps make learning, as well as teaching, fun and even easy! Check back for additional posts on ideas for themes, games that pertain to certain lessons or methods, and other curricular ideas.
Featured Contributor: Anna Smith
Anna is a graduate of Plymouth State University with a Theatre Arts degree concentrating in Acting & Dramatic Writing. She is currently a teacher at the Bedford Youth Performing Company (BYPC) a non-profit 501c small business company. At BYPC, she currently teaches acting classes, film makers classes, directs spring shows, directs summer camp shows, and participates actively in the "Circle of Giving" program. Circle of Giving is the community outreach service provided by BYPC that helps bring theatre, music and dance to children (and elderly) who may not otherwise have the opportunity.