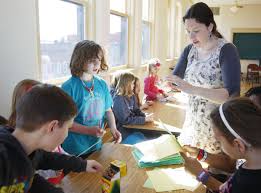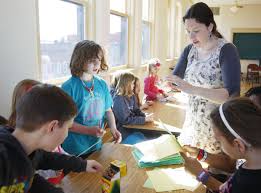 What better way is there to apply the Spanish language and culture in the classroom than through theatre? It definitely helps to have classes where the students engage in traditional learning, such as writing down Spanish vocabulary, watching movies in Spanish and reading books written in Spanish, but it is vital to break away from those traditional methods every so often and allow the class to work hands-on with the language and culture.
Personal Experience
When I was a sophomore in high school, I enrolled in a class called Spanish Business and Travel. I took the first two levels of Spanish, and instead of jumping into a more advanced level, I decided I wanted to take a class that was more proactive and direct. My teacher used primarily theatre and role playing in her style of teaching. After completing the course and having some time to reflect and work with students of various ages, I can say that it is never too early to begin working in such a direct manner with a foreign language. Besides, it is fun which means students are more engaged and will often during the process memorize more Spanish vocabulary.
My teacher would walk around the room when we were performing role playing activities, and she would listen to ensure that we were speaking as much Spanish as possible. At the end of class, she would give us notes on any incorrect phrases that she heard. It encouraged us to study at home, therefore decreasing intimidation in the classroom and increasing our confidence to apply the language in real life. Below, I am providing a few theatrical ideas for Spanish educators of all levels to use when they want to get their students' creative juices flowing!
Eating Habits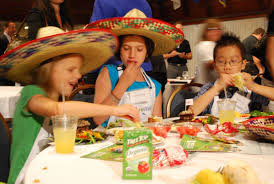 The objective of this role playing activity is to compare mealtime traditions in the U.S. and Spain. In Spain, for breakfast, most people desire coffee and a sweet roll, a baked roll, or a small sponge bun. Another option is chocolate and churros. Lunch is the main meal in Spain (usually served between 2:00pm and 4:00 pm); city restaurants will serve three courses with lunch.
The first course consists of vegetables, soup, salad, and thin slices of smoked fish or meat. The main course is a more generous serving of meat or fish and potatoes. For dessert, flan, ice cream, or fresh fruit is typically offered. Some restaurants offer a menu of the day for office employees since lunch takes so long. Dinner is served late (between 9:00pm to 10:00pm) in three courses. The main course at dinner is similar to the meat course at lunch but it is a lighter helping. Most people in find two large meals per day too much, so they may opt to replace one with tapas (an appetizer dish) or a sandwich from a café.
For your activity, divide the class into five or six groups, and have each group pretend to be opening their very own restaurant. They should create menus based on their knowledge of Spanish food vocabulary. Have kids rotate around to "dine" in each restaurant, ordering from the menu, asking questions and using as much Spanish vocabulary as they are able.
Singing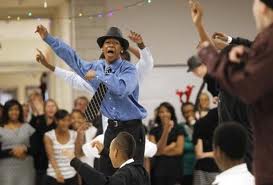 It is entertaining to use singing as a tool to practice pronouncing lyrics by famous Spanish singers. Have the students choose a famous singer, such as Shakira, David Bisbal, Alejandro, etc. They have five minutes to sing, and they can sing to any tune they like. Teachers may also have children practice writing and using Spanish by arranging original Spanish "raps."
Divide the class into groups of 3-5. They have 15 minutes to work in their groups, and 8-10 minutes to present their rap. Give each group a word list that they have been learning. Divide the groups into different categories (at the beach, foods, vacations, Latin countries, etc.) When the groups write their rap song they must include 2-3 verses and a chorus. When the group goes up to perform in front of the class their task is to teach the rest of the students the chorus.
Shopping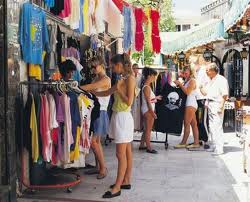 The objective of this role playing lesson is to teach students how a Spanish town is designed. Stores and other places are all located on one main street in a downtown area called El centro. All towns in Spain feature: Spanish shops, butcher shops, bakeries, newspaper stands, pharmacies, fish shops, donut shops, ice cream shops, and shoe shops. Write the Spanish translations for these places on the board. Divide the class into five or six groups and have them design and name their own towns, creating their own shops and things to buy. Have the kids visit each other's shops, interacting while using as much Spanish as possible.
A Great Way to Learn
Placing students in a foreign language class into situations where they must utilize elements of the culture, role play and interact is a great way to generate interest. Active learning that involves problem solving, the use of the language and creativity encourages students to stretch themselves, which means they have the opportunity to learn and retain more. Teaching Spanish and other foreign languages through theatre offers many benefits.