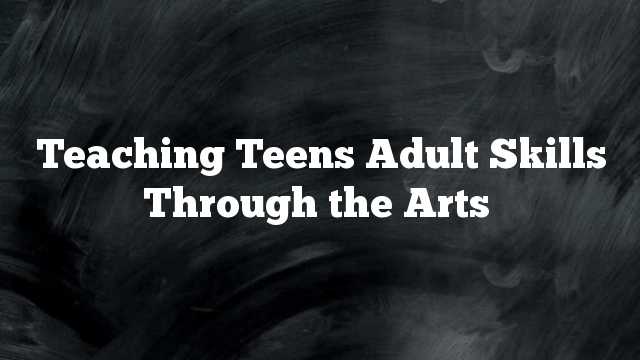 During the summer when my teaching schedule dwindles down, I take on a bunch of arts summer camps. I help out as a counsellor for theatre camps for little ones and work with teen girls on songwriting and choral ensemble work. For the last two weeks I have been working on the latter of the two camps. The girls with which I work come from difficult backgrounds and their families don't always have the funds to send them to pricey arts camps like their peers. This camp helped me realize the benefits of exposing young people to adults who work in many different arts sects. Whether the students in our camp are headed into performing jobs or not, they've benefitted from learning skills performing adults have had to teach themselves.
Stress Management and Therapy
The ultimate goal of the songwriting camp was to have the girls write their own songs with the help of some local songwriters. The camp also enlisted many other performers to come in and share music history with the girls as well as music therapy. The music therapist taught the girls how to use their own musical playlists to best suit the moods they're in when they need emotional relief. One of the songwriters worked as a yoga instructor during the day. Students with anxiety about meeting their new peers could go to her during the course of the camp and receive lessons on anxiety relief from her yoga background.
The girls in our camp were not only socializing with new people and exercising their creative muscles, but they were also getting to see normal adults perform music and share information about their day jobs. Who better to teach girls about performance anxiety, public speaking, and stress relief than actors and musicians who have to deal with those obstacles so frequently? The camp created a view into life as a performing adult for these young women and gave them role models to remember when they're graduating high school and trying to decide where to go next.
Keep the Movement Going
It's groups like these that realize what young people need and how the arts can benefit them. Other arts organizations should be constantly look at their educational programming and asking themselves if their programming is reaching their students in the best ways possible. Camps like the one I get to participate in unite a community of performers and help encourage young people to work toward healthy adult lives like the ones modeled for them.
Do you have an organization like this near you? Let us know about it on Twitter @AllTicketsInc!