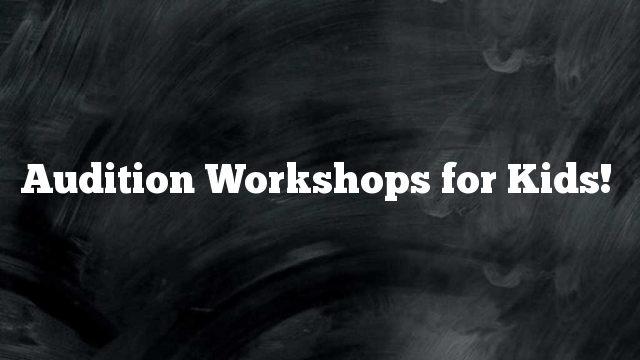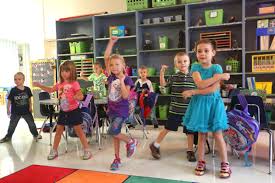 I've been writing with All Tickets: Broadway Educators for a while. In that while I've talked a lot about my work with acting classes for kids. I change my schedules each session to match the likes, skills, and interests of the students I work with. However, the schedule that doesn't change is that of Audition Workshop Day! Today, I'm going to tell you a bit about my audition workshop class. It may be a good fit for your long term sessions or singular workshop classes!
Set-Up
When I was a kid we had this children's museum near my house. It was filled with models of a grocery store, a dentist office, a post office, and… a bunch of other kinds of places adults hate. For a kid, it was cool to "play pretend" and have fake responsibility. In my set-up for audition workshops, I apply a similar technique. I set up the room like an audition room with a table, chairs behind it, an X on the ground for the auditionee, and make sure it's as realistic as possible. Keep in mind that my students are not seasoned performers. Before my class, most of them haven't done any youth theatre. However, we hope that exercises like these can give them the skills and inspiration to try performing at our theatre!
Materials
Prior to the class, I send out emails to parents with a variety of short monologues. In my last class I wrote my own. I included two options for boys, two options for girls, and I asked them to prepare a short song. I didn't ask for it to be memorized last time but I may do so next time. The monologues aren't very long so memorizing wouldn't be too difficult and it would get their faces out of their papers! Before we started the workshop, I handed out mock "audition sheets" and asked the students to fill them out. During the workshop, they would need to hand them to the "director" upon entering the "audition room."
In Practice
Once everything was filled out and all the kids had copies of their monologues, I asked them to sit at the table and wait for their fellow classmates to walk in, sing their song, and do their monologue. I gave positive feedback after each student read and the kids clapped for each other upon completion. Once we had gone through every student, I led them in a "dance call." I usually give the call to an upbeat Disney song and show them common musical theatre steps like jazz squares, grapevines, and pivot turns. They have fun with the dance call once they get over the fear of singing for each other.
How do you run your audition workshops for kids? What other elements do you include? Tell us on Twitter!