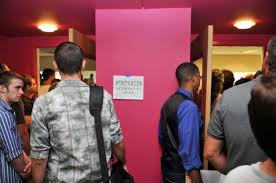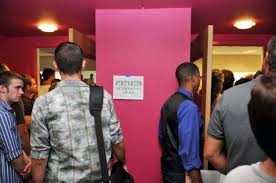 Attend Theatre Conferences
New York City is the primary hub for musical theatre auditions, but actors can also attend various theatre conferences around the country and audition for numerous professional theatre companies at one time. The various theatre conferences work in slightly different ways, but basically actors are required to submit their headshots and resumes and fill out an application to be invited to a conference. Every actor is given a time limit, usually about ninety seconds, to present their audition. Keep in mind that casting directors at these conferences are sitting there all day long, usually for a couple of days, seeing hundreds of performers.
Tips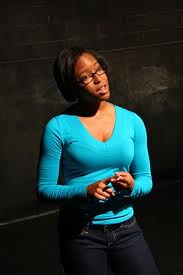 Avoid material that is done too often. You want to stay away from large amounts of profanity, or material that requires overuse of a prop. Since you are a professional, avoid material that only goes for laughs and stays on one level. You want to choose material that has a through-line.
That being said, do not choose overly dramatic material since you only have about ninety seconds or less. Do not sing Sondheim in the general auditions because the music is challenging for most accompanists. Remember when selecting music, money notes are important, but so is acting through the lyrics. Also, songs about how inferior a person you are makes you look unconvincing on stage so do not settle for "victim" songs.
Again, I am going to stress knowing your range, limits, and type. If you are a female actress under forty years old, you will not be playing Mama Rose in Gypsy, so "Rose's Turn" may not be the best selection. Since you have ninety seconds, directors love to hear two contrasting styles of singing and they seem to prefer the format of song/monologue/song.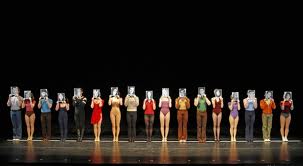 If possible, rehearse your audition material with an accompanist and time it. It is better to keep your audition a little under since they will most likely cut you off if you go over time. If you need to cut something, cut your song down over the monologue. It only takes 16 measures to know if an actor is able to sing. Select material that is consistently within your comfort zone. If they want to hear you sing more, they will call you back.
There are various theatre conferences around the country to attend throughout the year, and all of them are wonderful. UPTAs is a beneficial one to attend because it takes place in February when many companies begin casting their summer shows. SETC's is another great conference to attend in the fall because graduate schools will also be auditioning for their programs during this time, so theatre companies and schools can see your audition under one roof!
The Art of Auditioning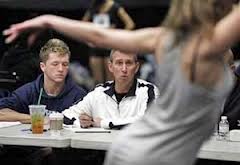 To be a serious actor in the musical theatre industry is to audition as if it is your job. Sometimes looking at it this way can demotivate an actor, which is why it is helpful to look at an audition as if it were a performance. As you can see, there are so many tactics and techniques involved in auditioning that it can be overwhelming, especially when an actor is going through a streak of uneventful auditions. If you view it as a performance opportunity, it will be more fun for you!
I am not saying that it is going to result in being cast, but your mindset will be better. You will appreciate what went well, and the things that may have not gone so well will be clearer to you, and you can use the audition as a learning experience. Think of it as a game—you are always learning new tricks and new techniques to help you give the best audition (or "performance") possible. If you are going to have to do this constantly, you might as well learn and get something out of it! Think of it as therapy—it is your one chance to perform for an audience…an audience that actually wants to be watching you, and has made the time to give you their full attention.
Most importantly…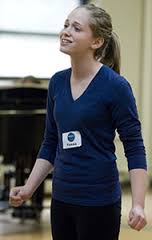 If you are a teacher, remind your students to find techniques that work for them before and during the audition process. Every actor has their own way of focusing and relaxing before an audition. Every actor finds their own way of focusing in the audition room. To discover new tactics, it is vital to take classes and try new techniques…but the best (and cheapest) way to discover new tactics is by attending as many auditions as you are able. The more an actor auditions, the more confident they become, and auditions become less of a chore and more of an opportunity.