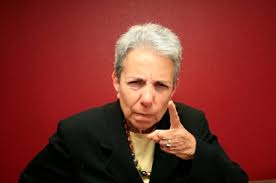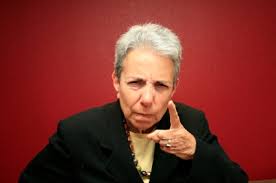 What is Character Education?
Character education is a term used to describe the educating of children in a way that will help them foster the skills necessary to be morally, non-bullying, healthy, successful, and socially acceptable human beings.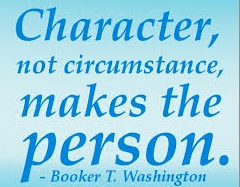 Many teachers use a "praise-and-reward" approach where they "catch kids being good" and praise them and give them a prize. The downside to this method of teaching character education is that the true importance of the child's behavior is lost and attention is focused on the reward. Some teachers use the "define-and-drill" approach where the class memorizes a list of values and their definitions, but with this technique the students are spending more time memorizing than developing the skills necessary to make moral decisions.
Both of these approaches are targeted at immediate results instead of helping kids better understand ethics that are fundamental to our society. Also, if a child is challenged with a difficult life situation, how do these methods help them develop the skills needed for acting morally? There are many philosophies about what techniques to use, but there is no standard means for implementing programs.
Children's Literature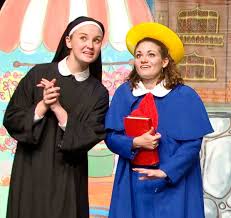 One thing we do know is that many educators use children's literature to develop background knowledge and to spark students' interest in the lessons they are teaching, so why not use it to teach character education?
I am currently working for a theatre company that hires actors to perform musicals based on highly-admired children's books. The mission of the company is to "entertain, stimulate, and educate; and to enhance 'character education' among young people by creating theatre that fosters sound moral development, encourages self-expression, ignites the desire to read, and advances their development as productive members of society."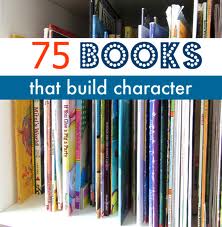 I am touring the renowned children's story Madeline And The Bad Hat, and it is the prime example of a piece of literature that can be used to teach character education. It tells the story of a young girl in Paris who learns that a person should not judged solely by first impressions. The Spanish Ambassador moves in next door with his son, Pepito, and Madeline discovers that Pepito is a troublemaker and enjoys hurting animals. She refers to him as the "bad hat." Throughout the story, we see Madeline develop and learn how to be a friend to Pepito and understand where his behaviors come from.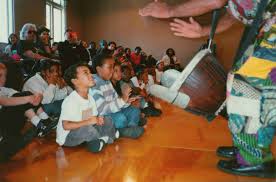 This is only one children's story that could be a beneficial tool in teaching character education. There are indeed many more. If children can learn and relate to characters based on watching one musical, imagine how much impact educators can have on a child's development if they incorporate children's literature and character education in the classroom every day! For grade school children who are able to read, it may be fun to have them act out the stories so they can internalize them even more.
Benefits of Children's Literature as a Means of Teaching Character Education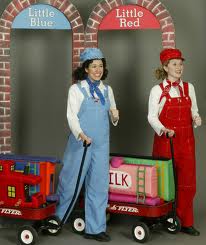 Children's literature is a wonderful approach because it can be used to teach a variety of lessons. Having class discussions after reading a book or seeing a performance of an admired children's story can improve the story's effectiveness on students' outlooks about character behaviors. Therefore, kids will benefit from positively changed opinions about the behavior of their own peers. Through literature, children are able to identify with the characters and understand their behaviors better than simply being told the information. Students will relate even more if they are watching a performance, or role playing the story in class.
Literature can assist in discussing challenging topics such as bullying, death, and abuse, and it provides kids with emotional therapy and social support for difficult times they may be experiencing. Also, therapeutic reading, or Bibliotherapy, can help children cope with emotions and issues they are dealing with because they can find solutions to problems through the characters in the story, and therefore, within themselves. Lastly, picture books and live staged performances easily attract children and retain their focus, communicate ideas, and the illustrations leave the most unforgettable impressions for younger kids.
How to Find Valuable Children's Literature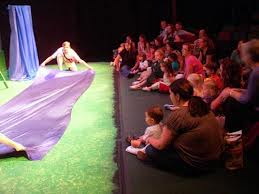 Choosing stories where the characters develop positive morals will allow students to learn various lessons about how they perceive themselves. A few stories I recommend are The Little Engine That Could, Chrysanthemum, and the Laura Ingalls Wilder books (for older classes). Using multicultural books will also help students of different ethnicities and racial backgrounds because they will be able to relate to the characters better. Using these stories may also help decrease prejudice.
Reader's Theatre is one way of integrating both literature and role play into the classroom. There is a book called Character Counts! by Charla R. Pfeffinger that includes a variety of scripts to promote character education.
Lastly, taking your class to see a production of a children's story that supports character education can be a worthwhile and memorable field trip. It does not have to be a professional production. Research local community theatres and high schools, and if you do decide to go the professional route, there are traveling theatre companies that you can book to come to your school and put on an educational and enjoyable performance for the kids.