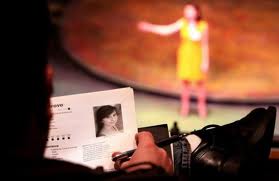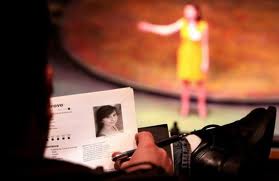 Learning Through the Experience
Auditioning for musical theatre can be more stressful and exhausting than preparing for a job interview. In college, I took several audition and musical theatre classes where they did their best to help prepare students for the real world of auditioning based on their experiences. The truth is, there is not a magical formula to auditioning. One has to try out various tactics and then come to a conclusion about what works best for them. Below I have included some tips and insights for educators to use in the classroom when teaching audition technique, but do make students aware that all advice should be taken with a grain of salt. This is simply advice based on my own personal experience. If you were to ask another actor, or another director, they may agree or disagree.
What To Wear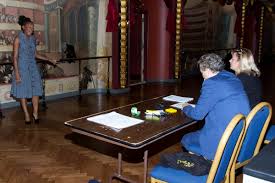 Finding an audition outfit is one of my least favorite aspects of auditioning. Many actors I know have a few audition outfits they wear to every audition. I, myself, have several. I have my "Auditioning for Classic Musical Theatre" dress, my "Auditioning for Sassy Diva" dress, as well as my cruise line audition attire. It may work in your favor to wear an accessory that makes you stand out, such as a flower in your hair or a colored headband. Perhaps you feel you look amazing in red, so wear a solid red dress. As for males, I feel that men have it a little easier. Considering talented males can be difficult to find, they do not have to stress too much as long as they look well-groomed and professional.
I repeat, there is not a formula on what to wear. Most actors I see at auditions get all dolled up with their hair curled, loads of makeup, and great dresses. I have witnessed, however, actors (who are offered work) dress down (jeans, boots, casual-professional tops, and very little makeup). The most important thing is that you look like you care, and that you are comfortable. If you are auditioning for an ingénue role, perhaps wear a dress. If you are auditioning for a rock musical, jeans may be appropriate.
Be Prepared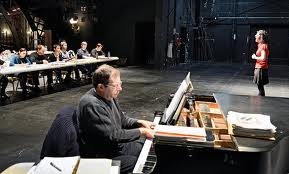 If students are seriously considering a career in musical theatre, they should already be working on building a repertoire book. In this book, they should include a variety of contrasting styles of music that they have memorized. There are many convenient ways to organize a repertoire book: some singers organize their books by time period, some alphabetize, and some have a legitimate musical theatre section and a "belty" section. It does not matter as long as you know what is in your book and it is organized.
When singers go into an audition, it is rare that they are asked to sing full songs. Actually, one is lucky if they even get to sing more than eight bars. Professional auditions in NYC are packed and usually companies do not have the time to hear full songs from everyone. I still recommend knowing whole songs, however, because you never know when a director is going to ask for one.
Also, I have not been asked to recite a monologue very often, but I have been given the option a few times. It is handy to have a few in your book. For musical theatre performers, I recommend having two contemporary (one comic and one dramatic), and one or two classical monologues. It makes you more marketable, and if you can sing and act, you have a better shot at being hired for more than one show in a season.
Practice, Preparation, and Perseverance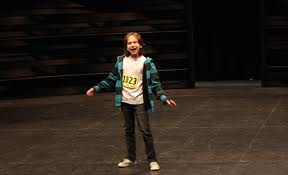 Auditioning is an art form that actors need to practice in order to excel. It is crucial to an actor's career that they listen to musicals to discover new material that may work for them. Actors need to consistently be exploring new songs, meeting with vocal coaches, and keeping their voices in shape. It often feels like nothing is working, which is why many actors give up. Actors should expect to face more rejections than offers, and this being the case, it is easy to become lazy and unmotivated. If students are passionate, they will do the work. They will find it within themselves to keep on going and not take rejections to heart.
In Part Two, I will provide insight in regards to knowing your limits and your type, and also advice on how to prepare music for accompanists.