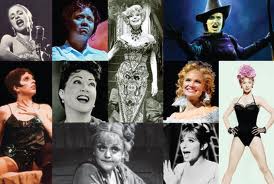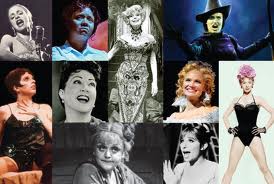 Know Your Limits
Actors should use material at which they excel. If you are auditioning at nine or ten in the morning, be sure you can hit your money notes. If not, choose a different song for that morning. Auditions are not the best place to experiment. Yes, it is important to show range, but you need to be sure you have that range in the first place. Remember, all voice types are needed in musical theatre: sopranos, altos, belters, mixers, characters, legit singers, etc. Embrace your unique talent. Don't try to be a belting diva if you are a legit soprano ingénue. Yes, it is fine to expand your knowledge of different singing techniques, but in auditions, be yourself. Market your strengths. If theatres want to hear a contrasting style, they will ask.
Know Your Type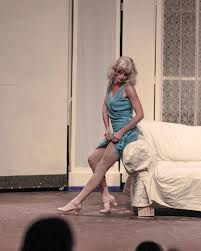 This is a toughie because different theatre directors have different opinions. In general, taking into consideration your look, personality, and voice, you should be able to have an idea of what type you are. For example, I am an extremely tall and bubbly legit soprano. I typically get called back to read for classic musical characters, such as Carrie in Carousel or motherly characters. I can also sing character roles such as Ulla in The Producers. Although I am able to sing classic musical theatre, I most likely will never play an ingénue role. Despite the fact that I am six feet tall, I often do not play diva roles because my aura in auditions comes across as warm or cheerful.
Considering there are numerous auditions every day that an actor can attend, it is helpful for actors to figure out their type so they do not waste their energy and time auditioning for a show they are not at all right for. That being said, if you are not sure and you have the time, I say go to the audition and see what the result is. Attending auditions has helped me figure out what roles I am right for. On occasion, I have been called back for diva roles so I think, "What if the director sees something in me?" and I opt to audition if I do not have to work that particular day or if I do not have an audition opportunity for a show that I am better suited for.
How to Prepare Music for Accompanists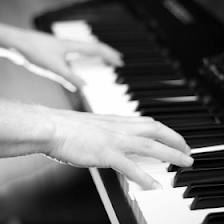 Most musical theatre performers keep their music in their repertoire books so they have other songs on hand in case they are asked to sing a second number. I keep my music in clear sleeves (anti-glare if possible). Since different theatres ask for different cuts, I write in pencil on all my music. I clearly mark where I am starting and ending, and I circle the key signature and time signature. If I am beginning in the middle of the song, and the signatures are not written, I write them in myself. I also write in any dynamic or tempo notes. If I am skipping measures, I cross out everything that the accompanist will not need to play and draw an arrow to the part they will need to jump to. Basically, I map out the song as clearly as possible. When you walk into the audition, the first thing you want to do is go over the tempo and any notes with your accompanist to make sure he/she understands what you need. DO NOT SNAP THE TEMPO. Simply sing the tempo—it is more polite than snapping in their face.
Audition, Audition, Audition
It is normal for actors to feel as if they are auditioning and preparing more than actually booking work. That is why it is important to keep researching and studying. The more an actor auditions, the more comfortable they become, and sometimes directors remember actors whom they see frequently. Also, auditions provide an opportunity for performers to network and market themselves. In Part Three, I will provide students with more advice on audition opportunities and how to take a career in musical theatre seriously. (To access Part One of this series click here.)