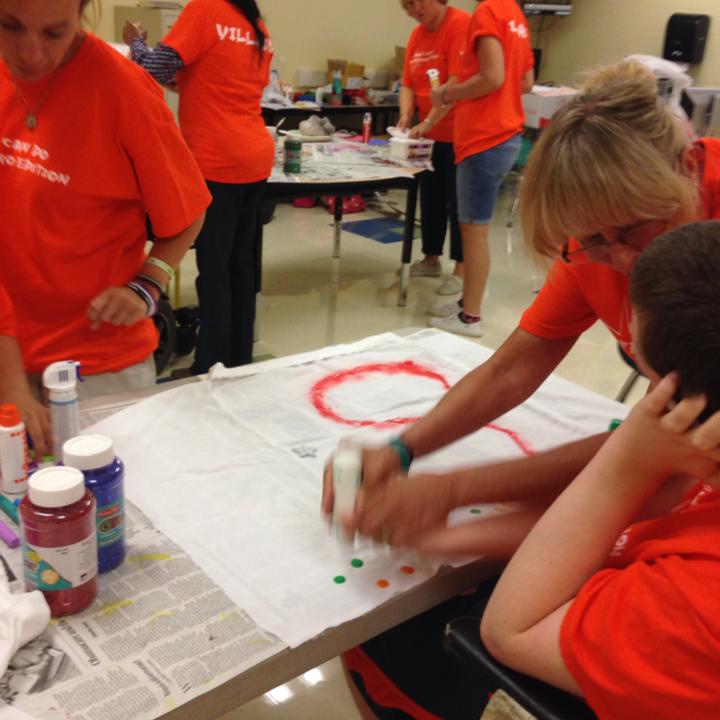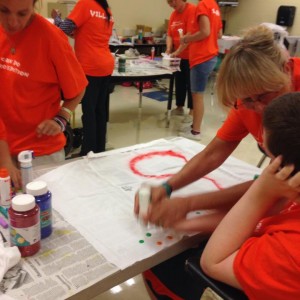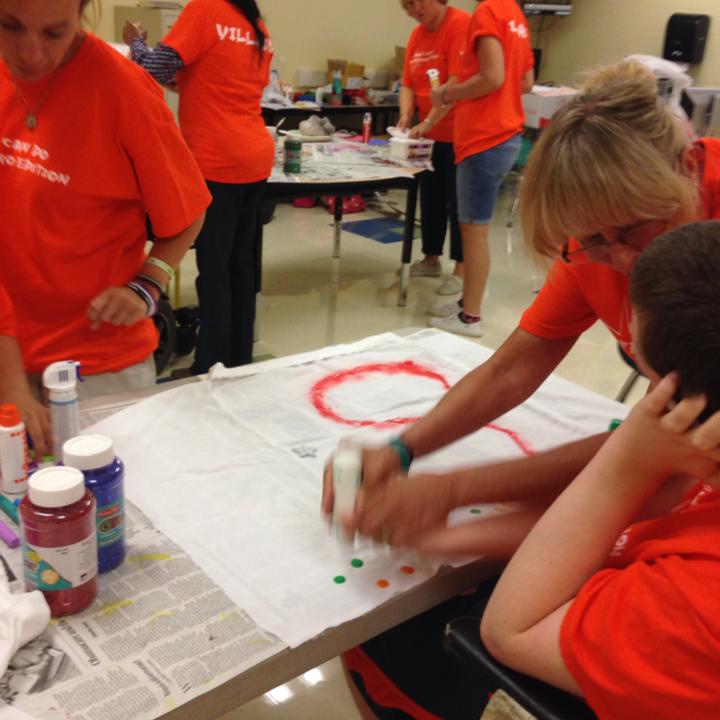 Think about all the thoughts you've had today. You've probably thought to yourself about how hungry you were at lunchtime. You might have come up with a list of things to do in your head or a list of groceries you're missing in your fridge. You might have had something really awesome happen to you at work or in class.
Now think about having those thoughts and no way of communicating them to your family and friends. You still get information in your brain but have no way of expressing it verbally. This is an issue many people in the world have to deal with based on a variety of mental and physical challenges. But this an issue that can also be solved by modern technology, and that modern technology has brought on many exciting events to help these people acclimate into the social world. One of those events is directly related to the theatre and remotely connected to Broadway.
Camp Can Do
This event did not happen "on Broadway" but was a musical theatre-themed camp out of Raymond, NH in 2011 called Camp Can Do. Former Special Education Director Dr. Mary Ellen Bedell Pantazis, gathered a team of teachers, school nurses, and speech pathologists together to create a special camp for school children in New England who might not have the experience of seeing other children with their same communication challenges. These children operate with special computers, sometimes attached to their wheel chairs, that give them the chance to express themselves or say needs and wants by using their devices as prescribed by speech specialists. Through daily activities, the speech pathologists acclimate the children to their devices so they can become higher functioning adults than they would have been without this technology.
The Show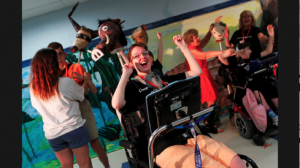 The chosen show for Camp Can Do was The Lion King, which caused major excitement amongst the students, as it is a popular Disney production. The special nature of Camp Can Do was to give voices to the actors in the show who wouldn't be able to partake in a "normal" performance. Alongside the students, parents and educators built masks to hold during performance or to strap to the backs of wheel chairs in between rehearsal times. The show went up on the final day of Camp Can Do and the students all danced to "Hakuna Matata," as their parents laughed and cried in excitement. From the site of this spectacle, it's easy to tell that this performance wasn't made for the ticket sales, but rather to enable these kids to experience their own version of the musical theatre experience.
Learning and Growing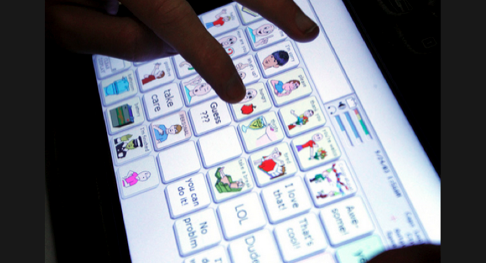 Camp Can Do was a liberating learning experience for the students, parents, volunteers, and speech pathologists. The students learned a lot about the production of theatre, fine motor skills, and making scenery, and they gained some great friends during the course of the camp.
Theatre offers a wonderful outlet for participants to communicate emotions at any level, which is a particularly difficult thing to gain with digital communication. Young students using assistive technology in theatre camps like this where they get positive responses for performance in communication, as well as plaudits for their literal performance of a musical from peers, family, and teachers can get real results that can enhance their growth. Besides that, their parents get to enjoy their children doing something of which perhaps the never imagined they were capable.
For more information on Camp Can Do, you can follow them on Facebook! To institute a program like this in your community, don't be afraid to reach out to Camp Can Do for advice! It's another way that theatre can be a powerful and transformative force in people's lives.