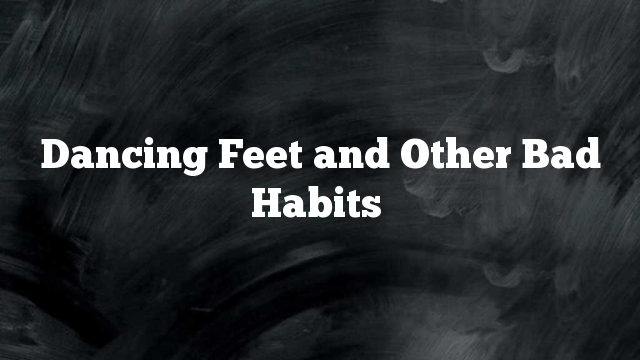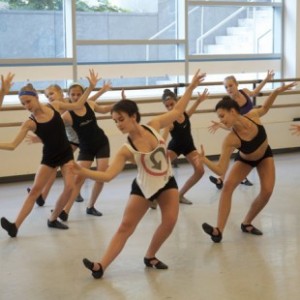 Whether they're tap dancing, doing a move across the floor, or able to do a million pirouettes in a row, dancing feet are a beautiful thing. As long as they're doing the right choreography and the student understands their weight balance distribution, it's great! However, there is a negative side to dancing feet… Those feet are the ones belonging to young actors who jitter when they sing or recite lines. It's a universal problem that can be very distracting… On today's Broadway Educator's editorial, I have some tips to helping kid actors find their grounding!
Reasons for the Jitters
If you think back to grade school, you'll remember your training: Sit quietly and sit still at your desk. Don't speak out unless you've raised your hand to do so. You need to be given permission to use the restroom. These rules go against our biology. Kids naturally have a lot of energy, they want to speak out and be involved, and they want to be independent. The limitations in classrooms help to keep order at school, but private arts lessons don't always follow the same rules.
When you're dealing with young kids you're also dealing with insecurities. They jitter because they're on display for adults to cast or critique them. That can be a tough place to be when you're starting out. Explaining to them that the jitteriness isn't bad but detracts from their performance is a good way to bring up the issue. Find ways to help them move appropriately and include them in the process.
Finding Stability
When I see a student jittering, it might mean to me that the kid is going on autopilot… They aren't actively thinking about the meaning of the words they're saying. While you won't create monologue masterpieces with every kid, it's great to find ways to help them relate to the words they're saying. Asking them to tell you which words or phrases are most important will incense a little more passion in their performance. After they act on the question they've answered for you, praise them! Your goal is to teach them to make inferences on their own when you're not around. They'll remember your praise and hopefully make similar choices on their own later.
Even with a more present performance, kids may need to be physically helped with their jitteriness. When I was a kid preparing to perform the Star Spangled Banner at my school's Memorial Day service, I remember my grandmother lightly putting her foot on my right big toe. She told me to pretend that it was there when I performed. You can do this for your students as well! You can also give them homework to work on it. Ask them to stand in a full length mirror to practice and notice when they start to sway or jitter. I tell my students to start their piece and pause whenever they start to jitter. Then, they stabilize themselves and start from the beginning again. They repeat this practice until they can do the whole piece without jittering.
What other tools do you use to help students and their dancing feet? Let us know on Twitter at @AllTicketsInc!