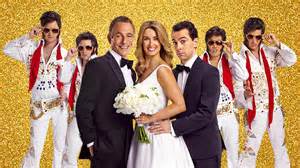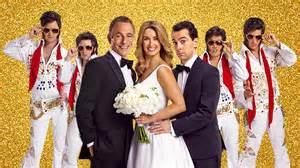 There are various ways for a show to get to a Broadway stage. In fact, many plays and musicals don't follow any of the specific paths outlined in this article. That's because there are no sure ways to getting a show to The Great White Way. Thus, a play or musical may start on one path and hit a roadblock. It may then take a circuitous route to Broadway or it may never get there at all. Whatever the case may be getting a show to opening night on a Broadway stage takes years. Here are some of the common ways for a show to make it to Broadway.
The Workshop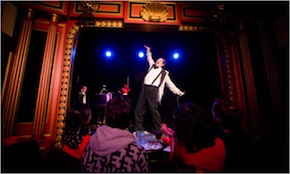 The workshop route has become fairly common. This process is used primarily for musicals. Workshops will last somewhere around six to 10 weeks. Those cast in a workshop will not always be contracted to play in the production (if the show does go to the next step). In a workshop, the musical is being developed in everyway- the book, lyrics, and music may be changed, rewritten, cut and replaced. Dances are choreographed, scenes staged, and music, lines, and lyrics learned. As the show becomes refined, it will be performed for potential investors. The next step could be a production at a theatre in a large city, such as Chicago; a move to an Off-Broadway theatre, or a full Broadway production. The show may also take another path.
Off-Broadway or Off-Off-Broadway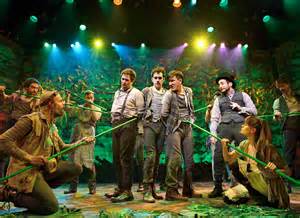 Some shows that make it to Broadway may first be given a low budget Off-Off-Broadway production. These shows have strictly limited runs in Off-Off-Broadway theatres (seating 99 people or less) and, in essence, everyone is working for nothing or for close to nothing.
An Off-Broadway production is quite different than an Off-Off-Broadway one. Off-Broadway shows are much more expensive to produce than Off-Off-Broadway but much less expensive than Broadway productions. Everyone is being paid in an Off-Broadway show. Salaries, production budgets, royalties, benefits, and other costs are involved. Off-Broadway theatres seat between 100 and 499 people and ticket prices for these shows are less expansive than those for Broadway venues, which have 500 or more seats.
Often, Off-Broadway is a safer next step than Broadway for a new show due to the fact that it is less costly. Some shows will transfer to Broadway, as Peter and the Starcatcher did a few seasons ago, while others may enjoy a healthy Off-Broadway run, close, and be performed in other venues, and years later go to Broadway. This was the path that the hit show Hedwig and the Angry Inch took.
Regional or Summer Theatre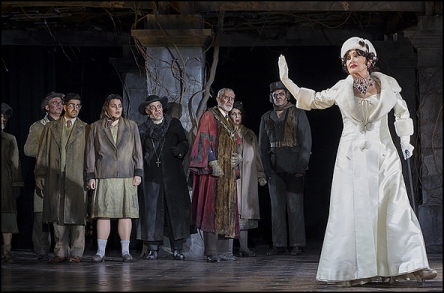 There are many shows that play in a regional or summer theatre and then go to Broadway. This season's shows that have taken this route include Honeymoon in Vegas, Airline Highway, The Visit, and Finding Neverland. Often these shows have received good reaction from audiences and reviewers and will receive further development before they open on Broadway.
Produced in a Major City or in Another Country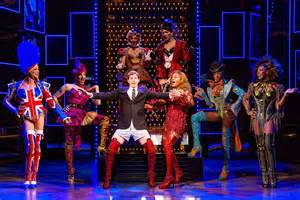 A show may be produced at a first-class, Broadway-sized venue in another region of the U.S. such as Chicago, Washington, D.C., or Philadelphia or in another country and then transferred to Broadway. Shows that have done this include Kinky Boots, Rocky, and the revival and revamped version of Side Show. This type of production allows for the development of a show outside of New York, and then for the refinement of it after getting reactions from audiences and reviewers.
A Broadway Opening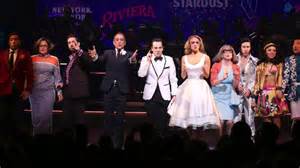 Getting a show to opening night on Broadway is a long process. When a production finally opens on Broadway everyone wants it to be a s good as can be. The fact is there's been a lot of time, effort, and money spent on that show and if it's a big hit all of that work will pay off in many ways.