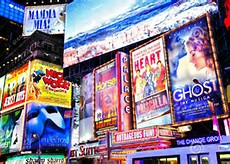 If you are working in the professional theatre in the U.S., you may end up joining one or more of the various theatrical unions, or you may interact with union members. There are numerous theatre unions or professional organizations. There's one for actors and stage managers, another for designers, one for directors and choreographers, a union for technicians, and a guild for dramatists. Here's an overview of each of these professional groups.
I.A.T.S.E.

I.A.T.S.E., which stands for is the International Alliance of Theatrical Stage Employees, was the first Broadway union. Its formal name is the International Alliance of Theatrical Stage Employees, Moving Picture Technicians, Artists and Allied Crafts of the United States, Its Territories and Canada. Although the union was officially founded in 1893, Broadway stage employees who had organized earlier were involved work stoppages as early as 1886. Today I.A.T.S.E. has about 122,000 members working in the theatre, film, and TV.
United Scenic Artists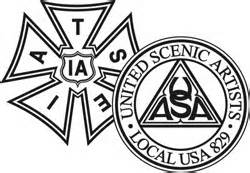 United Scenic Artists, which was founded in 1897 as the United Scenic Artists Association, is the labor union for designers, artists, and craftspeople in the entertainment and decorative arts industries. The union's complete name is United Scenic Artists, Local USA 829, but it's often referred to as U.S.A. When it was first founded, the union was associated with I.A.T.S.E. After a short time, it became part of International Brotherhood of Painters and Allied Trades. In 1999, U.S.A. became re-affiliated with I.A.T.S.E. U.S.A. has strict standards for admission, which is granted only after passing specified tests. There are approximately 3,800 members.
Dramatists' Guild of America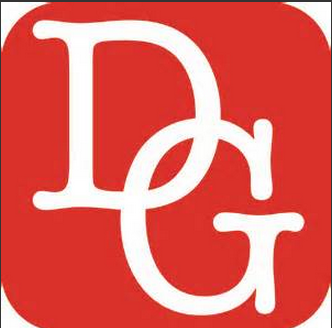 The Dramatists' Guild of America is not as formal union, but, more so, a professional organization. Known as the Guild, the D.G.A., and the Dramatists' Guild, it was founded in 1912. At that time, it was part of the Authors' League of America. The Guild separated from the Authors' League in 1921. The Guild offers members standardized contracts for Broadway, Off-Broadway and L.O.R.T. (League of Resident Theatre) productions. They have three levels of membership, which are Member, Associate, and Student. The D.G.A. is the professional organization for playwrights, librettists, composers, and lyricists.
Actors' Equity Association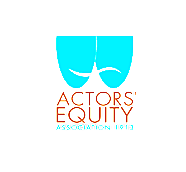 If you are a member of Equity or A.E.A., then you are part of the union for stage actors and stage managers. Actors' Equity Association was founded in 1913. Its first president Francis Wilson, who was a highly respected actor, producer, and writer, was a strong leader. Under Wilson, Equity proved its might in 1919 when members went on strike and closed down Broadway and Chicago theatres from August 7, 1919 to September 6, 1919.
At that time, actors worked under terrible conditions. They received no pay for rehearsal, were responsible for paying for their own travel and costumes, and could be fired without reason or notice. As the strike continued, the stagehands and musicians supported it. In the end, theatre managers and producers gave in and agreed to honor all of the union's demands.
Today, there are approximately 45,000 union members in the U.S. The union offers over 30 different contracts, which include those for Broadway, Off-Broadway, national touring companies, and many summer and regional theatres, as well as guest artists at universities and other theatres.
Stage Directors and Choreographers Society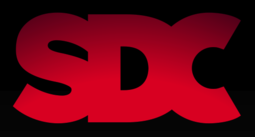 The Stage Directors and Choreographers Society is the newest theatrical union. Founded in 1959, until fairly recently was known as the Society of Stage Directors and Choreographers or S.S.D. & C. As the name indicates, S.D.C. is the union for professional stage directors and choreographers. There are about 2,000 members.
The Union Label
If you are attending a play or a musical and want to know if it employees union members simply check the program. Union affiliations are always listed in theatrical programs. Theatrical unions are important for many reasons, as they make it possible for hundreds of thousands to make their living on professional stages across America, set safety standards, and ensure that those who work in the theatre are treated fairly.