Developed in 2010, Instagram became one of the leading social media applications out there. The platform was bought by Facebook in 2012 but has become more widely used than its media owner, in that the coming generations of media sharers have switched over to Instagram for their sharing needs. Accessing media through hashtags and photography in an interesting way has captured the attention of media users including Broadway's best! Photo stories on this platform are giving Broadway audiences even more to smile about and look forward to.
Tituss Burgess
Known now for his role on the Netflix original, Unbreakable Kimmy Schmidt and his role as Sebastian in the Original Broadway production of The Little Mermaid, Tituss Burgess is a singer/actor/dancer and a king of Instagram!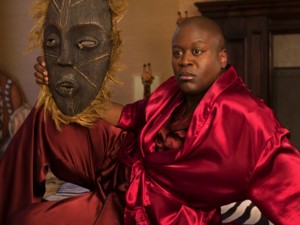 Whether it's sharing his backstage videos while he's singing with the Seattle Men's Chorus, taking selfies with his stylists backstage, or crying over installing a doorknob, he lets his public know just how alike he really is with his theatre persona. Tituss even shares videos of the students he gives masterclasses to!
Instagram gives us this whole idea of Tituss as a singer, teacher, backstage actor, friend, and comedian. It only gives us more reasons to want to see anything and everything he participates in.
Carolee Carmello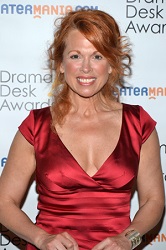 Carolee Carmello has been on Broadway for a long time originating incredible roles in Mamma Mia, Parade, Urinetown, and so many more! Since her role in Finding Neverland at the American Repertory Theater that recently transitioned to Broadway, her role on Instagram has become much more active by posting #TBT posts, backstage videos, selfies with cast members, AND sneak peak pictures of the upcoming Broadway show Tuck Everlasting. To see a Broadway star that many women have marveled at, and looked up to since her Off-Broadway productions in the 1960's, taking full advantage of this very personal platform is awesome. Younger Broadway fans who may not be familiar with her earlier work will see her in a much more prolific light on their media platforms!
Who Else to Look Out For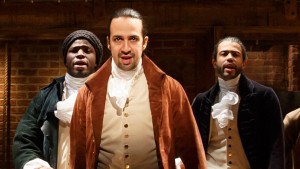 There are many Broadway stars who are making a dent in our Instagram dashboards daily who YOU should add to your follow list: Sutton Foster, Jeremy Jordan, Laura Michelle Kelly, Sara Bareilles for updates on Waitress the Musical, Lindsay Mendez, Max Clayton (One of Broadway's newest ensemble stars who is slaying the Instagram scene), Andrew Keenan-Bolger, Sawyer Nunes (Original Broadway cast of Finding Neverland and Matilda), and Lin-Manuel Miranda of course! Think about how these artists benefit from sharing their theatre experiences on the creative commons. How can we learn from these stars to share our community or regional or individual theatre successes for more members, subscribers, and followers? It's an important marketing question for all of us!
Who else is on your list? Let us know on the All Tickets Inc. Facebook page!