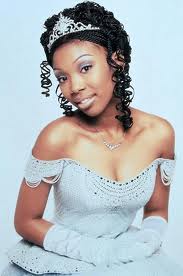 Cinderella, with music by Richard Rodgers and lyrics by Oscar Hammerstein II and with a newly fashioned book by Douglas Carter Beane and original book by Oscar Hammerstein II, makes its Broadway debut in early 2013. The show will be directed by Mark Brokaw. Brokaw has directed various New York premieres including plays by Robert Schenkkan, Paula Vogel and Wendy Wasserstein. He is the Artistic Director of Yale Institute for Music Theatre and serves as an associate artist at the Roundabout.
Classic Musical New to Broadway

The Rodgers and Hammerstein musical is based on the well-known Cinderella fairy tale. The musical Cinderella was specifically written for television. When it premiered in 1957 on CBS TV it starred Julie Andrews in the title role. The cast also included Kaye Ballard, Jon Cypher, Edith Adams and Alice Ghostley. By today's standards the cost was minimal as the entire production came in at $376,000. In 1957, that figure was genrous.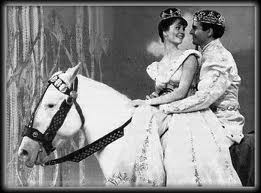 The musical made its debut live on March 31, 1957 when It was seen simultanesouly in the Eastern, Central and Mountain time zones in black and white and in color. Cinderella was also seen only in black and white in a delayed broadcast that same day in the Pacific zone.
Two other TV versions were produced. One in 1965 and and another in 1997. Despite the fact that it has never been on Broadway, there have been various successful stage productions, including those at the London Coliseum (1958), New York City Opera (1993 and 1995) and a United States tour played from November 2000 through 2001.
The Latest Cinderella

The Broadway edition of Cinderella offers an updated book. Book writer Beane has a strong resume, which includes two Tony nominations and play doctoring Sister Act and book writer for Lysistrata Jones. In 2007, his play The Little Dog Laughed received a Tony nomination for Best Play.
The book for the new Cinderella book is set in modern day. The title character is more involved in solving her challenges, which is a switch from the original version. Told with wit and irony, the story empowers Cinderella, making her a woman of the 21st century as she rescues the Prince. Like Matilda and Annie, Cinderella provides students positive images of girls who are able to control their fate..
In addition to a revised book, Cinderella includes many of the favorite musical numbers from the original, including "In My Own Little Corner," "Impossible/It's Possible," "Ten Minutes Ago" and "Do I Love You Because You're Beautiful?" The Broadway premiere production will also feature songs from the Rodgers and Hammerstein musical theatre trunk.
A Musical for Today

A Tale for Today Is Cinderella a tale for today? The message is certainly one that we can identify with as the lead character finds ways to solve her problems and those of others. This is a classic American musical written by one of the finest writing teams of the 20th century.