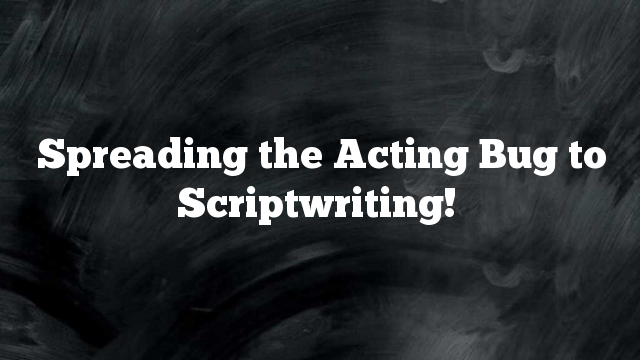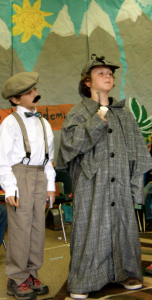 In my blog series, Spreading the Acting Bug, I've talked about my experiences working as a theatre teacher for young ones, marketing theatre classes in a non-profit atmosphere, and helping teachers find the right monologue books for actively auditioning kids. But another great opportunity to make some money with classes is by reaching out to the community with dramatic writing workshops for teens and preteens. You can take advantage of our technology age and get a little money in return for your own mainstage productions.
The Right Space and The Right Stuff
The hardest part about a class like this would be the technology. This class runs most easily when you have digital devices that can be used for immediate use. If you work in an area where your students tend to have affluent families, you could require that they bring in their own iPads or laptops. If that isn't the case, see if you can reserve a space in your public library's computer lab or local school.
Wherever you are, you will need WiFi connection so students can email their work to one another for reading. If you're in the library, students can also easily print their products out to be workshopped. Otherwise, everyone is trying to share the same iPad or laptop and the movement of the dramatic piece is completely ruined.
The First Workshop
Once you have the space, the enrollment, and a set time to hold the class, you need a class schedule with workshop exercises that will promote creativity. Here are a couple of ideas for your first day:
One Word Lines
This exercise depends on some great stage direction writing. After you've taught students how to properly format their pages, this exercise will teach them to format it all. The premise of this exercise is that each character is only allowed to say one word per line but the result should be a fully formed story. You can choose to have them complete this exercise in the first class and then take some time at the end to workshop them together.
Picking Nouns Out of a Hat
Create a list of nouns and proper nouns on a piece of paper: fishing pole, shoe, water bottle, Meryl Streep, The Queen of England, baby bottle, etc. Cut up the pieces of paper and put them in a hat. Have each student choose two or three items from the hat and then tell them to write a 5-page exercise where those nouns are the central part of the plot. This is also an exercise that can be taken home at the end of your first class and finished for the next one.
Do you teach acting classes for your school or local theatre? What is your favorite first-day exercise? Let us know on Twitter!