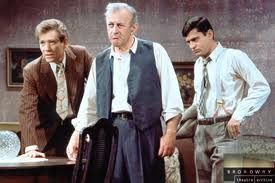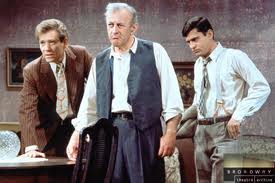 In teaching acting or working with student actors on a show there are some basic techniques that should be stressed in regards to how to create a character that is actively engaged on stage at all times. An important technique that serves as a foundation element in that goal would be Stanislavski's three questions. When applied to a character the three questions can bring them to life instantly.
The Three Questions
The three questions an actor needs to ask themselves about the character they are playing are:
Who am I?
What just happened?
What do I want?
Note, the actor uses the pronoun "I" in order to identify directly with the character they are playing. As an example, if they are playing Biff in Death of a Salesman, the "I" is "Biff" and not the actor. I always refers to the character.
Who Am I?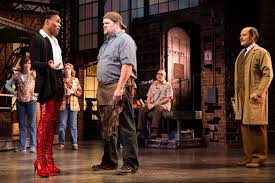 This is a very general question that is usually only answered adequately when the actor asks and answers many other questions related to it. Such questions include: who are my parents, do I have any siblings, am I spiritual, what religion am I, what are my politics, what do I do for a living, how much money do I make, how old, how tall, and healthy am I, was I in the military, where do I live, etc.? There's obviously a lot that goes into the who am I? Answering this question gives a character substance and depth.
What Just Happened?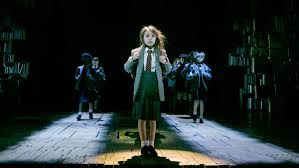 This question requires that the actor offer an answer that is immediate and active. As an example in using the character of Biff in Death of a Salesman, in his first scene what just happened is he and his brother Happy just got home from a night out. Depth is added to their scene by filling in some of the facts from Biff's who am I, which include the fact that Biff has not seen his brother for a few years because he has been out West. Combining answers from the two questions gives Biff something active to play.
What Do I Want?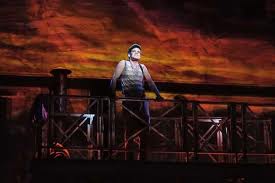 The answer to the question "what do I want" is actually what is called the character's "objective," "motivation," or, in the case of the entire play, their "super objective." When an actor discovers their characters objective, they can then make that character active. Objectives are expressed using the infinitive form of the verb. In the first scene of Death of a Salesman, Biff's objective might be expressed as being "to find his footing" or "to put his life in balance." It may simply be put as "to be in control." It is true that Biff is restless, frustrated, and resentful, but these are not actions. They are rather emotional states and an actor cannot play emotional states in an active manner. These states exist because the character has an objective (action) and are unable to attain it.
Utilizing the Three Questions
The three questions are basic tools that every actor should use in creating a character. There are many other techniques that are available for actors to use. The three questions are just a starting point.