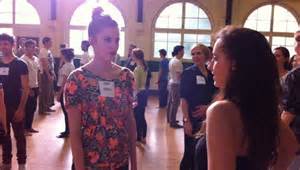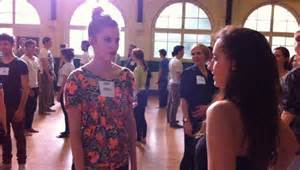 Many young actors live and die, or seem to, on the posting of the next cast list for either their college or conservatory production. After all, it's not like being in the professional world where there are hundreds of casting opportunities per week. The life of an actor who is in a professional theatre training program usually revolves around five to eight casting opportunities per year, and often the number of productions being done by a program is on the low end of that range. Thus, not being cast can be extremely frustrating and disillusioning.
In the first part of this two-part series, we looked at what an actor could do if they were not cast in a show, including taking positive steps towards helping to ensure that they would have a better shot at a role during the next round of auditions. In Part II, we consider what to do when you get a role, but it's not the one that you desire.
Review of The Actor's Dilemma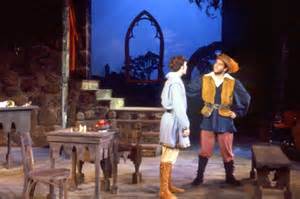 Here's how we stated The Actor's Dilemma in Part I, "The Actor's Dilemma is, and it is a business and money related problem as well as artistic, that there is a good chance that they will not be cast when they audition for a show, and if they are cast, it will often not be in the role that they desired (it will usually be in a lesser role). It's a pretty simple idea in that there are usually too few roles for too many actors, which means everyone cannot be in the play and leads are limited to usually one to three players."
The gist of this statement is "there are too many actors and too few roles," and, in addition, "there are too many actors who believe they can play the lead, who, due to shear numbers alone, won't get the chance to play that lead."
Chances are if you are cast in a production and you wanted a premium role that you will get cast in a lesser role. If that does occur, what is the best way to handle it?"
What Can You Learn?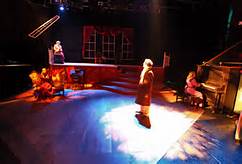 If you are in a training program, and the point of being in such a program is to learn and to get yourself to a new level as an actor, the first thing to consider once you are cast is "what can I learn from playing the role, working with the director, and collaborating with my cast mates?" The answer should be, and this is no matter how small the role is, "A lot."
Use this opportunity to:
Work on a specific aspect of your craft, physical characterization, vocal variety and nuance, psychological gesture, etc.
Develop better communication, analytical, or concentration skills
Create a unique character, unlike any other you have played before
Work on developing a three-dimensional backstory to firmly ground the character
Analyze this play in a more intricate manner than you ever have before
In other words, just because the role is small, that does not mean that your efforts should be. You can learn just as much, perhaps even more, from playing a smaller role than you can from playing a lead.
What Do You Want To Do?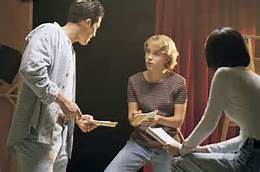 If you are an actor, what you want to do is "to act." If you have been cast in a show, no matter how large or small the role may be, you then have a chance to do exactly what you want to do. The point is to make the most of any opportunity you are given to be on the stage. Who knows, the director you are working with may be so impressed with you that they will want you in their next show, or they may even hire you once you are out of your program for a paying gig. It may even be to play the lead.
You simply don't know where a small role, even a walk-on, will take you. So use that time in rehearsal, when doing homework on the show, and in performance wisely. That means putting everything that you have into that character you are playing in order to make his/her life onstage as full, interesting, and important as it can be.