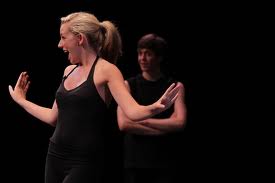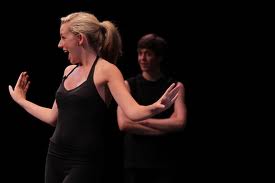 If you're a student actor who is serious about being a professional, there are a few things of which you must be aware to succeed. Actually, there are more than a few, but this blog will offer you 5 basic, but essential, tips that will help you be a success. By the way, please realize that "basic" does not mean something that is nonessential. In all professions, it's the basics that serve as the foundation for the platform on which you build your career. Here they are.
Talent is Good, Skill Gets Work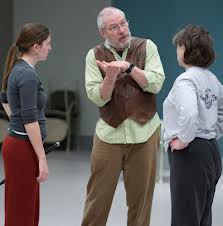 You may have some natural ability as a performer, and at this point in your life you're considered to be one of the best in your high school or at your university, however, talent takes you just so far. While talent may have served you well, eventually others who work hard to develop the skills and techniques necessary for an acting career will eventually pass you by. Work hard everyday to improve your skills as an actor, especially in areas in which you are weak.
Picture and Resume
The picture and resume are your calling card and they need to look professional. Additionally, you should never pad your theatre resume by listing a show you were not in or a role you did not play. Have I seen actors get caught doing this when auditioning? The answer is, "Yes." I saw one actor get caught by the director whose production he had claimed he was in.
Audition Protocol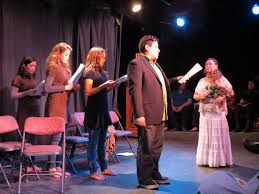 Did you proceed through your audition like a professional? That means be prepared in every way, being positive from start to finish, and ending with a sincere "thank you" at the end. I have seen people do the following- bad mouth another director or actor when asked about them; belittle the accompanist; yell at the stage manager; comment on the audition they just did to the director; make fun of an actor who just left; and make up lines when doing a reading from a script in order to instantly improve the text. None of these, or a hundred other puzzling things I've seen actors do, is acceptable.
Can You Work with Other People?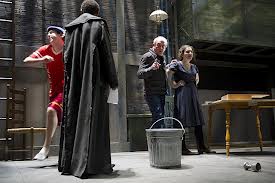 This one is huge. If you are difficult to work with or perceived as being difficult to work with, you will have a tough time being employed as an actor. Many times actors feel as if they are special. If this were the case, why are there so many of them? The fact is most actors, those who are NOT stars, which is 99% of professional actors, are separated to some degree by their skill level and by their type, and, those things being equal, finally by their ability to work well with other people. Acting is a job, and just like in any other job, no one wants to work with someone who is going to be a nuisance, make trouble, or be a bad employee.
What have You Done for Me Lately?
Brag about your resume as much as you want, but if you auditioned poorly or did not do well in your last role, your stock is dropping. That's why it is so important to be dedicated to your craft and to always audition, rehearse, and perform at optimum levels. You are only as good as the last role you played, the last monologue you performed, or the last reading of a scene you did. Take that and the other four essential tips for actors in this blog.