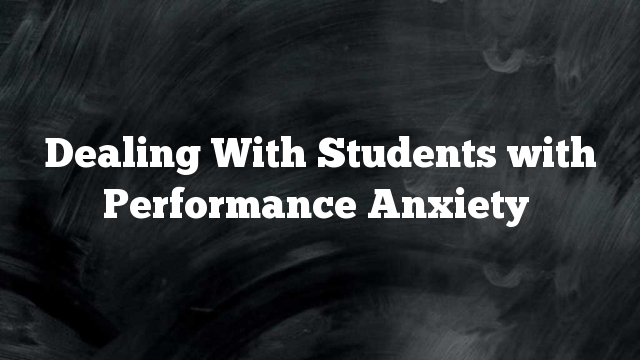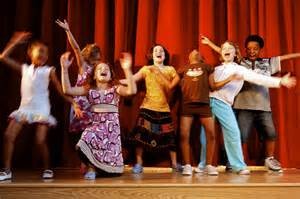 As a voice teacher, I work with pretty young kids. Sometimes I have to play the role of "Pretty Princess" and sing Disney songs with 5 year olds. Other times, I'm working with middle and high school students on repertoire and auditions for musical theatre productions. I'm finding that high anxiety is more common in younger kids. I've had some very serious pre-teens with crippling performance anxiety, and even younger ones who are overwhelmed with the seemingly awful circumstances of "not succeeding." I've found some tools to help work with these kids so that they will find more confidence over time!
Why Not Blame The Media?
The media is partially to blame. Kids are absorbing the media through television and computer use much more quickly when we were kids and it's raising the stakes. Besides the fact that the use of technology causes social anxiety, it causes them to question their own greatness. One of my anxious students loves "child prodigy singers" on shows like America's Got Talent and strives to be a prodigy like them. There is only so much a humble voice teacher can say against it without bashing the student's love for a singer that may not necessarily be singing the right repertoire for her age. Praising the student's love for classical music is great in this situation and then you can search for similar music that is more accessible.
Audition Prep Angst
My favorite kind of anxious student is the one who wears it on his or her sleeve. The child is openly silly and responds with giggles when you prepare them for auditions. The practice of teaching them how to walk into an audition and introduce themselves is funny because they know it is for play and don't take themselves too seriously. These are the pre-teen kids most worried about "being cool." Repetition of audition prep elements often helps these cool and anxious students find a more confident flow.
The type-A personality kids are the ones you can see giving themselves notes in their heads when you ask them to do anything. They are highly critical of their performances and the most fearful of "failing." My goal with these kids is just to curb the way they think. If they are prone to sharing their fears with you outright, urge them to consider the positive outcomes of performing/auditioning rather than the fears. When I can tell that my students are really overwhelmed in a challenging piece, I may show them some meditation tactics or use elements of Alexander Technique to calm them. When all else fails and your student is still a ball of stress, take out a fun song and let them be kids.