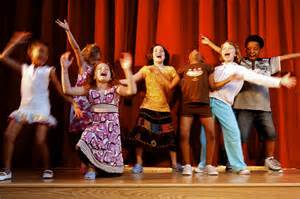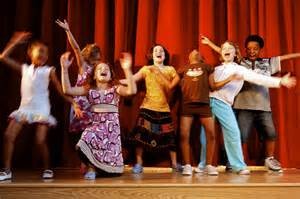 As a creative professional who is working hard 9-5 to support a love for performance, it's nice to make a little bit of money in arts teaching jobs. This holiday season, I will be teaching a couple of six-week acting classes for kids aged 7-12, and I couldn't be more excited! The market for this particular class is younger kids who aren't already doing a ton of youth theatre in their communities. A lot of them are extroverted little kids whose parents want to give them more opportunities to be extroverted. As a teacher it can be difficult to acclimate them to "the world of the play time," but ultimately you can teach them teamwork and useful ways to use their imaginations that will benefit them in the real world.
Getting Past Insecurities and Beeping Sounds
I will be teaching two classes split up between 7-9 year olds and 10-12 year olds for an hour each. The age differences between the two classes are pretty vast these days, especially in dealing with the kids in the younger class that can't read. This is where your own writing comes in handy so you can give the littlest ones the easier lines in your scene activities. The hardest part about the older kids is that you have to get past those pre-teen body insecurities that are creeping in. Asking them to do silly body warm-ups or tongue twisters might make them turn up their noses.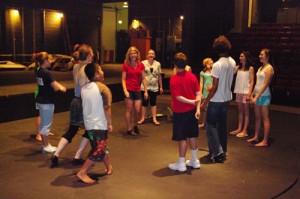 Being able to adapt to that older group by incorporating technology into the lesson can help put them on your side. The only downside to the addition of technology is that you have to make rules for their own cell phones and tablets. I never thought I would have to ask an eleven year old to silence her cell phone! However, adding current music to body warm-ups, allowing the students to add their own music to directed scenes from their devices, and making it clear when it is and isn't okay to add tech can be good equalizers.
Stay Tuned!
My class begins on Saturday the 14th of November and I will be writing a series of educational blogs based on the class. I'll include some schedule breakdowns of my classes, fun anecdotes, and even some ideas on how you can market your own class on social media outlets effectively! Please feel free to join the discussion on your own favorite tricks of the trade for the 7-12 age group on Twitter. #TheaterCommunityStrong