In teaching acting two important concepts that are connected to the Stanislavski method or system are the Magic If and the actors need to create the Illusion of the First Time. Understanding the Magic If can help an actor make new discoveries about their character and utilizing the Illusion of the First Time is essential to an actor making their performance believable.
The Magic If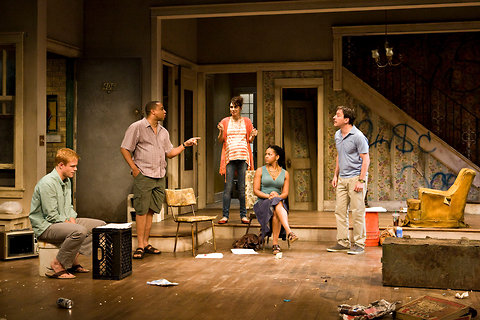 Stanislavski's Magic If may be one of the most useful tools available to actors today. This device is used to get actors to open up their imaginations in order to discover new and interesting things about the character they are playing.
In utilizing this tool, an actor simply asks themselves a what if question about their character. Let's say they are playing a young man whose objective is to leave his family forever. After getting as much information as they can about the character from the text of the play, there will still be aspects of their character's back story and present situation that are cloudy or simply not answered by the play.
The manner in which it is employed is simple and direct. As an example, if the character knows close to nothing about their father and it would be useful to have such information then what if question(s) about the father may prove to be helpful. Questions such as what if the character's father beat him, what if his father ran off, or what if the father died before the character was born may be appropriate.
Illusion of the First Time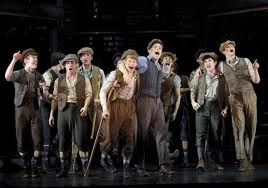 The idea behind the Illusion of the First Time concerns an actor's ability to keep their performance fresh after many shows. The fact is once you learn your lines and blocking they become a part of you and you never want them to appear to be rehearsed and/or learned. Thus, the actor must create the Illusion of the First Time by rediscovering their character, reinventing them a bit, and perhaps by utilizing the Magic If.
Often an actor can create the Illusion of the First Time by becoming totally involved in every moment on stage that they are present. But this is easier said than done especially when in a long run show. Reinventing as much as one possibly can about a character, moment, action or objective can help an actor succeed.
Useful Information
The Magic If is a highly effective tool for actors. When an actor starts to ask themselves if questions about the character that they are playing, they can discover whole new elements that can be used anytime they approach the creation or rediscovery of a role. Guide your actors in discovering how they may use the Magic If and in what ways they may work towards ensuring they are creating the Illusion of the First Time. They will be better actors for it and you'll see better performances.